New Bosch tech drastically cuts diesel NOx emissions
Bosch cuts diesel NOx emissions by almost 90 per cent with new technology. Here's everything you need to know
A breakthrough in the management of diesel emissions has been announced today, enabling diesel cars to undercut future limits for nitrogen oxide (NOx) by almost 90 per cent.
Cars must currently emit no more than 168mg/km (milligrams per kilometre) of NOx and, in 2020, that limit will reduce to 120mg/km in real-world driving tests, and 80mg/km in lab assessments. But new technology developed by Bosch allows a diesel VW Golf to emit just 13mg/km of NOx in mixed driving conditions, measured using the latest RDE paradigms.
• Tax clampdown on diesel CVs could damage economy
Even in urban driving, where NOx emissions tend to be higher due to low engine temperatures, Bosch's system cuts them to 26mg/km – almost a fifth of the levels permitted by the forthcoming 2020 limits. Crucially, Bosch's tests were conducted in real-world conditions, not laboratory tests – meaning they reflect the levels of NOx cars with this tech should be capable of emitting when being driven by motorists.
While the car Bosch used to develop its new system was a VW Golf, the changes to its engine were so significant the company refers to the car as a 'platform demonstrator'. Bosch's head of powertrains, Dr Rolf Bulander, told Auto Express: "We completely refurbished this engine because we wanted to have a motor that is not linked to a brand. This is not a VW motor, this is a generic motor."
Announcing the breakthrough at the company's annual press conference, Bosch's chief executive, Dr Volkmar Denner, said: "There's a future for diesel. Today, we want to put a stop, once and for all, to the debate about the demise of diesel technology." Denner said the company was "pushing the boundaries of what is technically feasible."
Even in urban driving, where emissions are typically far higher than on the open road, cars equipped with the new technology are able to emit 26mg/km of NOx. This means, Denner said, that "diesel will remain an option in urban traffic, whether drivers are tradespeople or commuters."
The technology works by managing exhaust gas recirculation and using optimised turbochargers. It is effective as soon as a car is started and works at all engine speeds, allowing it to operate effectively both when engines are cold, and during urban driving. The system is also effective when drivers accelerate quickly.
Journalists were given the opportunity to drive around Stuttgart in cars equipped with the new system. The results captured from these demonstrations echoed Bosch's own tests, despite the cars being driven in congested city centre traffic.
While the system cannot be retrofitted to old cars, it is based on already-existing components and is available immediately. It can be incorporated into car makers' production projects, and the system allows diesel engines to maintain their fuel economy and carbon dioxide (CO2) emissions.
• Diesel ban? The future of diesel cars in the UK…
Denner promised more improvements in emissions management would be forthcoming, as Bosch plans to use artificial intelligence to build on its emissions reduction technology. "We firmly believe that the diesel engine will continue to play an important role in the options for future mobility," he added.
Partnership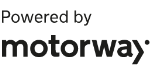 Need to sell your car?
Find your best offer from over 5,000+ dealers. It's that easy.
Denner said electric cars had a fundamental role to play in future transport, but "until electromobility breaks through to the mass market, we will still need these highly efficient combustion engines". He added: "It's better to drive the right diesel vehicle than the wrong electric car."
How does the Bosch emissions control system work?
Bosch's new technology is best thought of as a collection of individual improvements rather than one piece of equipment. These improvements optimise the effectiveness of a diesel car's selective catalytic reduction (SCR) system so it can remove as much NOx as possible. "If you talk about technology, it's not new components, it's the intelligent combination of existing components, and this is the knowledge", Dr Rolf Bulander, Bosch's head of powertrain solutions, told Auto Express.
Below you'll find key details on the new system…
Moving hardware closer to the engine
In order for a diesel engine's SCR system to work most effectively, it has to be kept hot – between 200 and 550 degrees Celsius. Bosch's head of diesel development, Dr Michael Krüger, said: "This is not such a problem on motorway driving… but… 200 degrees, in some cases that is not reached in the city." 
In order to allow the SCR system to reach these temperatures in all driving environments, Bosch has moved the diesel particulate filter and SCR system much closer to the engine. Krüger, said: "The closer to the engine, the warmer it gets, the heat losses are reduced, minimised." The engine's exhaust gas recirculation (EGR) system is also adapted to optimise the amount of hot exhaust gases directed at the SCR and DPF units, while AdBlue dosing is also enhanced. 
An optimised turbocharger
Dr Krüger told us turbocharger optimisation was another key element of the system. "It's still a conventional turbocharger", Kruger said, "but it has reduced mass inertia, so it speeds up faster. That's important, because for RDE [the new emission standards], a fast air system is essential."
An improved fuel injection system and reduced engine capacity 
While not as fundamental as the turbo or SCR changes, Krüger told us: "We squeezed out every little detail in order to have optimised fuel injection." Improvements include finer atomisation of fuel, and higher operating pressures. 
The development car's engine was also made smaller, starting life as a 2.0-litre unit, and being scaled down to 1.7-litres by Bosch – though this doesn't come at the cost of power; the improved turbocharger, fuel injection system and engine management software compensate for the capacity reduction.
Is fuel economy affected? 
In most situations, the new technology won't affect economy. Dr Krüger said, however, in extreme circumstances fuel consumption could be fractionally increased: "Worst case? Winter, stop and go [traffic], you will see an impact.
Three, four, maybe five per cent in extreme cases." Krüger told us Bosch had developed a model for heavy London traffic jams, where: "Three, four per cent fuel consumption [increase] can happen." But, he added: "Normal driving? No effect."
When can car makers start using the system?
As it uses adaptations of existing hardware, Bosch's new system is available for car makers to order immediately. However, because it involves moving hardware, manufacturers are unlikely to be able to install the complete package of improvements right away – though it can be integrated into existing projects. 
Dr Rolf Bulander told Auto Express: "As soon as you have to change the packaging [of componentry], you need [mounting] plates, you need space". That means, Bulander says: "Full integration of the complete package would probably need two years." He added, however, that: "Parts of it can be introduced earlier."
Bulander explained: "How you manage the combustion, and the exhaust gases, is a question of control, so this can be introduced without introducing the packaging measures. There will be a kind of continuous integration, because our findings can be stepwise introduced." 
Can it be retrofitted to diesel cars already on the road? 
No, is the short answer. The changes (such as moving the SCR system closer to the engine and fitting a new turbocharger), would be prohibitively expensive. 
Does Bosch have any other emission control developments in the pipeline? 
Yes. One of these involves adding a secondary AdBlue dosing port to refine the SCR system and reduce NOx emissions further. Another will see artificial intelligence (AI) deployed to improve emissions.
Dr Bulander said AI would be used: "To learn from the combustion process, how it would evolve it you change parameters. This is…for us, a new field. We test, we try; we will develop this competence furthermore." 
Can't car makers just copy Bosch's system?
Dr Rolf Bulander told Auto Express: "The placement of the SCR system is not intellectual property, but the software is."
Should you still buy a new diesel car? We've weighed up the pros and cons in this handy guide…