A third of used cars sold with outstanding finance
Fresh data reveals proportion of second-hand cars sold with finance owed has risen from a quarter to a third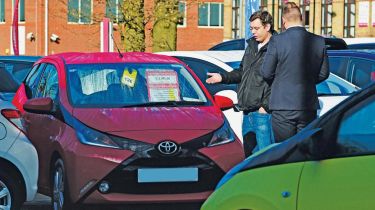 A third of all used cars sold in the UK have outstanding finance, according to new figures.
Six million used vehicles were flagged as having finance still outstanding in 2017 but, in the first quarter of this year, 2,437,025 vehicles raised similar alarms. Assuming that trend continues across the rest of 2018, 9.7 million second-hand cars are likely to be sold this year finance still owed on them.
The figures come from automotive data company cap hpi, which cites the continued growth of personal contract purchase (PCP) deals as fuelling the rise in such sales. Roughly three quarters of new cars are bought using a PCP deal, and cap hpi says a car is considered to have been sold fraudulently "if the vendor tries to sell the vehicle with existing finance still owed, without letting the buyer know."
Fans of hot hatchbacks and camping are most likely to be caught out, according to cap hpi. Some 48.5 per cent of camper vans had monies still owing in 2017, as did 48.6 per cent of hot hatches.
Taxis (27.2 per cent), vans (29.5 per cent), tractors (30 per cent) and luxury cars (31 per cent) were the least likely class of vehicle to be sold second hand with outstanding finance.
Fernando Garcia, hpi's consumer head, warned used car buyers they faced "unwitting trouble" if they purchased a second hand car with outstanding finance, as loans stay with vehicles not owners.
Garcia added this meant "most finance agreements or loans will grant the lender ownership of the vehicle until the debt has been paid." This, he warned said, could lead to the vehicle being repossessed, meaning consumers could lose both the car and the money they paid for it.
Have you ever been sold a car with outstanding finance? Let us know below...