Jaguar Land Rover launches Carpe subscription car service from £910 a month
JLR has launched an all-inclusive 12-month car subscription service called Carpe and aimed exclusively at high mileage drivers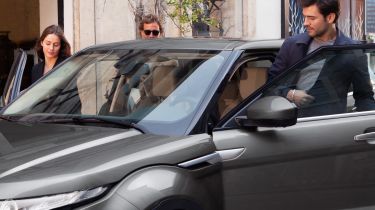 Jaguar Land Rover has today launched a brand-new, all-inclusive car subscription service targeted specifically at high-mileage drivers. The service, called Carpe, offers a selection of brand-new Jaguar Land Rover models from £910 per month with no deposit.
Carpe allows subscribers a new car every year, with no restrictive mileage cap. All servicing, maintenance, insurance and roadside assistance costs are included up front, in what JLR calls an "unlimited motoring package".
• Guide to car sharing, car clubs and ride sharing
The service has been brought to market by InMotion, JLR's venture capital arm, which specialises in high-growth start-up companies in the mobility, transport, travel and digital lifestyle sector.
InMotion Ventures managing director Sebastian Peck said: "We know there is appetite for unlimited motoring packages and demand is growing rapidly for subscription services that better meet individual needs.
"For people who love driving premium vehicles but are tired of inflexible contracts, a subscription to Carpe is the solution," he said. "We aim to give our customers as much flexibility, freedom and choice as we can."
Prices start from £910 per month (excluding VAT) for a Jaguar E-Pace, and run to £2,200 for a Range Rover Sport HSE. Other models on the scheme include the Range Rover Evoque (from £980), the Land Rover Discovery Sport (£1,130) and Jaguar F-Pace (£1,325). The flagship Range Rover isn't on the list, although the Velar (from £1,255) is.
While all prices quoted are for buyers subscribing without a deposit, putting money down up-front will lower your monthly payments. A £3,000 deposit on the cheapest E-Pace, for example, will reduce the repayments to £660 plus VAT.
The fully comprehensive insurance is provided by Allianz, and all serving and maintenance is carried out at approved Jaguar Land Rover centres. The Carpe subscription service is available now.
Would you consider a car subscription service? Let us know in the comments…