Car makers may already be manipulating new emissions tests
European Commission says manufacturers may be increasing emissions artificially so future limits are easier to meet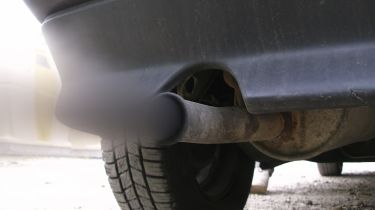 Car makers may already be manipulating the new WLTP emissions and economy tests, the European Commission (EC) has warned.
Manufacturers have been tasked with reducing emissions by 15 per cent between 2020 and 2025, but the EC says there is a "clear risk" car makers are setting an "artificial increase" in emission figures for 2020, making it easier to show a reduction by 2025.
• WLTP and RDE emissions tests introduced
"We don't like tricks" Miguel Arias Canete told the Financial Times, adding: "We have seen things we don't like. We are going to do all the necessary work so that the starting points are the real ones." The Financial Times claims to have seen a briefing document from the Commission's Joint Research Centre (JRC), which shows 114 data sets indicating car makers are "configuring their test vehicles in such a way that the measured WLTP are inflated."
While no individual companies have been named, the EC believes manufacturers are submitting cars with deliberately-depleted batteries, meaning "additional fuel was consumed to charge the battery during the test."
Cars' stop-start systems are also said to have been disabled, while the JRC also said they were being driven in gears that would cause a "significant" rise in CO2 emissions. The JRC says "declared WLTP emission values" from car makers were 4.5 per cent higher on average than those produced by independent tests, while some emissions figures were 13 per cent greater.
The WLTP (Worldwide Harmonised Light Vehicle Test Procedure) replaces the outdated NEDC tests, putting stricter limits in place, and including an on-road RDE (real driving emissions) element. Carmakers have previously warned WLTP is far from perfect, with Mercedes' head of certification previously telling Auto Express the regime does not stipulate when gear changes should be made during the test's RDE section.
Looking for a car with low emissions? These vehicles are the greenest on sale right now…