New Citroën C3 Aircross: Behind the scenes (sponsored)
Ever wondered what goes into making a promotional film? We reveal all
A lot of hard work goes into making the films we watch at the cinema, on TV and online, whether they're comedies or dramas, or shorter pieces promoting or advertising a product. The whole process can be a logistical nightmare, especially where cars are involved. But as our promotional film crew discovered, the award-winning New Citroën C3 Aircross is a joy to work with.
When shooting cars, film crews like ours prefer to have two vehicles in the same spec and colour at their disposal. That way, the team can split up and get through what they need to shoot in half the time. So even though the C3 Aircross can be specified in a wide variety of finishes and trims, our film crew is using two virtually identical examples.
No matter which car they're running, the Citroën impresses with its space and practicality. This is a key part of the film being recorded, but it's equally important to the process of shooting; tracking shots involve setting up a camera in the boot of a tracking car to capture footage of the target vehicle being driven by the actors on the road. So the boot has to provide plenty of room for the camera to be rigged and its operator to be secured in place behind it; safety is a priority, with these shots often recorded on the public road. But just as importantly, the C3 Aircross features supple suspension as part of Citroën's Advanced Comfort programme, so the smooth ride ensures the cameraman can always get a steady shot.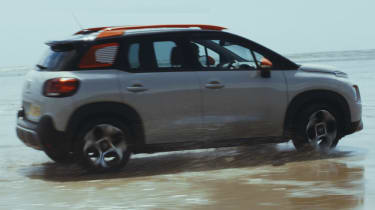 The technology that makes family life a breeze in the C3 Aircross works just as well for a film crew. The team is on a tight schedule, and needs to find the quickest route to its next shoot location, so Citroën Connect Nav – accessed through the easy-to-use seven-inch touchscreen – comes into its own, bringing a wealth of real-time traffic information, fuel stops and prices, car parks and weather. The pinch and zoom functionality makes it easy to work out a route that avoids any built-up areas and potential traffic hotspots.
Better still, when a battery on one of the film crew's GoPro cameras goes flat, the C3 Aircross's USB socket is called into service. It's not just mobile phones that these universal charging ports come in handy for; professionals working with film recording kit like this find such features absolutely invaluable, and it makes shooting in remote locations practical.
So does the Grip Control function on the C3 Aircross. This clever system offers a choice of standard, Sand, All-Road, Snow or ESP off modes, and gives drivers the confidence to head off the beaten track. For our film crew, it means both the cars they're using can safely be taken onto Pendine Sands, one model demonstrating the Citroën's ability on the famous beach and the tracking vehicle capturing it on film. There's never any thought in the minds of the crew that either car will get bogged down or need towing off the sand, because they're so capable.
Partnership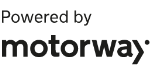 Need to sell your car?
Find your best offer from over 5,000+ dealers. It's that easy.
It's this wide range of talents that makes the C3 Aircross such a pleasure to live with, and to work with. So next time you're watching anything online, on the telly or at the pictures, think about how it was shot. It's possible a Citroën C3 Aircross was used; it certainly fitted in perfectly with our film crew.
Take our quick survey for a chance to win a £100 Amazon voucher!
Click here for more from the Citroen C3 Aircross series
• Choosing a New Citroën C3 Aircross is child's play• The race is on for New Citroën C3 Aircross• New Citroën C3 Aircross: make it personal