City of London to become first UK region with 15mph speed limit
The City of London Corporation's Court of Common Council has voted to implement a 15mph speed limit across the Square Mile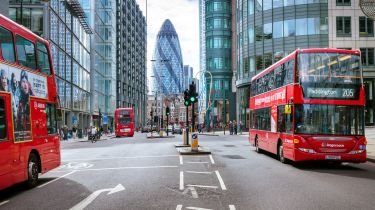 The City of London is set to become the first region in the UK with a blanket 15mph speed limit, according to the area's municipal governing body.
The Court of Common Council – which is the City of London Corporation's primary decision-making body – has voted to impose a 15mph limit on the Square Mile, as long as the Department for Transport grants its approval.
• 2040 petrol and diesel ban: hybrids to be exempt
The City's intention to implement such a limit was announced last year as part of a plan to invest in the area's transport for the next 25 years. A significant reduction in the number of people killed or seriously injured while cycling following the implementation of a blanket 20mph speed limit is being cited as a good reason to reduce this further to 15mph.
In addition to a 15mph speed limit, the Transport Strategy included a large-scale Zero Emission Zone and pedestrian priority areas, with the goal of reducing overall motor traffic by 25 per cent before 2030 and by 50 per cent before 2044.
A so-called "street hierarchy" will be put in place to direct vehicles away from pedestrian priority areas when they do not have a final destination within the City.
• What are Euro 6 emissions standards?
A pilot scheme currently in effect on Moor Lane sees cars emitting more than 75g/km of CO2 banned from entering the south end of the road, meaning effectively only electric cars and plug-in hybrids can gain access, although all vehicles are allowed in via the north end of the street.
This follows similar schemes from Hackney and Islington councils, and forms part of a series of regulations inhibiting car use in the capital, evidenced first by the Congestion Charge and now by ULEZ as well.
The Transport Strategy Delivery Plan is set to be considered the City Corporation's Planning and Transportation Committee later this year.
Do you agree with plans for a 15mph speed limit in the City of London? Let us know below...