Brit designer Giles Taylor joins China's FAW Group from Rolls-Royce
Former Jaguar and Rolls-Royce man will oversee new designs for FAW's Hongqi brand from base in Germany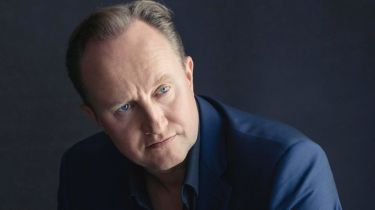 Chinese car giant FAW Group has announced that former Rolls-Royce design director Giles Taylor has joined the state-owned corporation as its new Chief Creative Officer.
FAW, China's first established major carmaker, has hired Taylor to oversee the design direction of the group's Hongqi luxury brand. The former Rolls-Royce designer will lead the establishment of a new FAW Advanced Design Centre in Munich, which will be responsible for designing new concepts and production models.
• Chinese electric cars: the £47bn quest for supremacy
The Brit spent 13 years at Jaguar, and is chiefly responsible for the design of the XK and the current generation XJ. Joining Rolls-Royce in 2012, Taylor oversaw the design of the Phantom VIII, the Dawn convertible, and Rolls' latest model – the new Cullinan SUV.
In a statement, Taylor said: "I am very much looking forward to embarking on an exciting new career path with FAW. Hongqi, as the oldest and most famous Chinese car brand, carries with it a deeply significant and diverse cultural history. There are many inspirational elements surrounding the marque with which to create fresh, modern vehicles for the new era."
FAW Chairman Xu Liuping hailed Taylor's signing as a huge coup for the Hongqi marque, stating: "I believe, his joining will help Hongqi achieve the target of building a 'new noble brand' – the best in China and famous around the world."
Now read about the mixed reaction to the Rolls-Royce Cullinan SUV…