Tesla CEO Elon Musk could face contempt of court charges over 'inaccurate' tweets
Tesla co-founder accused of contempt of court after US regulators ask judge to file charges following breach of rules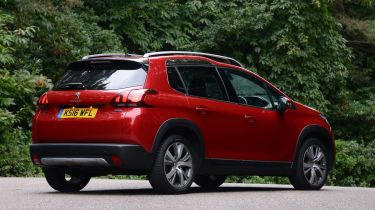 Elon Musk faces being charged with contempt of court thanks to a potentially misleading social media post that caught the attention of US regulators.
The Tesla CEO and co-founder tweeted last week saying the EV manufacturer would build around 500,000 cars in 2019.
• Tesla drivers will be able to fall asleep behind the wheel by 2021, says Elon Musk
Just over four hours later he posted a follow-up tweet clarifying that the annualised production rate would likely be around 500,000 – or 10,000 cars a week – meaning deliveries for 2019 would actually be closer to 400,000 units.
Nevertheless, the original claim raised the ire of the Security and Exchange Commission (SEC), who argue the original tweet breached a ruling from late last year that Musk must seek corporate approval from Tesla before tweeting material information about the company.
In this latest court filing, the SEC said: "Musk did not seek or receive pre-approval prior to publishing this tweet, which was inaccurate and disseminated to over 24 million people".
News of the contempt filing caused Tesla's shares to drop by about five per cent in New York after-hours trading. If the charges are brought as the SEC has requested, Musk could face a fine or even a prison sentence.
Taking to Twitter again yesterday, however, Musk responded to another tweet pointing out that he had previously stated in an earnings call with Wall Street analysts that he expected between 350,000 and 500,000 examples of the Model 3 to be built in 2019.
The quote was shown on a transcript of the conversation, with Musk describing it as "embarrassing" that the SEC appeared not to have read it
Tesla CEO Elon Musk fined $20 million for tweet
The possible contempt of court charge relates to an alleged breach of a ruling from late last year that saw Musk fined $20 million following his controversial '$420' tweet.
Back in August, Musk tweeted to his 22 million followers: "Am considering taking Tesla private at $420. Funding secured." This, the Securities and Exchange Commission (SEC) said, represented "a substantial premium to [Tesla's] trading price at the time" that "led to significant market disruption", causing the organisation to bring fraud charges against Musk.
Musk and the SEC have now reached a settlement over the charges, which will see the Tesla co-founder fined $20 million and relinquish his position as chairman of the company, though he will stay on as chief executive officer. The fine means Musk's tweet cost him $2.2 million per word, or £327,868 per character, but allows him to escape the jury trial initially demanded by the SEC.
The SEC also brought charges against Tesla for "failing to have required disclosure controls and procedures relating to Musk's tweets", a charge which the company has settled by way of a separate $20 million penalty. Tesla will also have to appoint two new independent directors on its board, and instate "procedures to oversee Musk's communications".
Announcing the settlement, Steven Peikin, co-director of the SEC's enforcement division, said: "Elon Musk will no longer be chairman of Tesla, Tesla's board will adopt important reforms – including an obligation to oversee Musk's communications with investors – and both will pay financial penalties".
When Musk initially sent the '$420' tweet back in August, rumours suggested the price had been chosen because of its reference to US slang, which links the number 420 to marijuana. The SEC's filing added credence to this suggestion, alleging: "Musk stated that he rounded the price up to $420 because he had recently learned about the number's significance in marijuana culture and thought his girlfriend 'would find it funny, which admittedly is not a great reason to pick a price.'"
A statement issued by Tesla and its board of directors when the SEC initially brought its charges said they were "fully confident in Elon, his integrity, and his leadership of the company", which had resulted in Tesla becoming "the most successful US auto company in over a century".
In a separate incident, a leaked email sent by Musk to Tesla staff indicated the company will soon reach profitability. "We are very close to achieving profitability and proving the naysayers wrong, but, to be certain, we must execute really well tomorrow (Sunday)," Musk wrote in the email to employees. "If we go all out tomorrow, we will achieve an epic victory beyond all expectations." Sunday marks the end the financial quarter, with Tesla striving to meet or exceed delivery targets before the period ends.
What do you think about Elon Musks online behavior? Let us know in the comments below...