Parliament to scrutinise barriers to EV take-up by drivers
Lords committee focuses on government's 2030 and 2035 petrol and diesel ban targets, and how to meet them…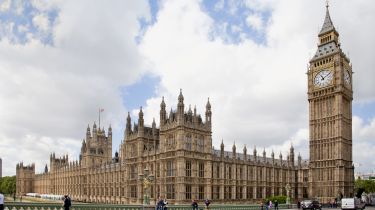 A new inquiry has been launched into electric vehicles, as the House of Lords Environment and Climate Change Committee seeks to explore the barriers preventing more drivers from making the switch from petrol and diesel.
According to a Committee statement at the launch of the inquiry, there will be a particular focus on passenger cars in the light of the government's deadlines for phasing out CO2-emitting vehicles in 2030 and 2035.
The Lords wants to hear whether those targets can feasibly be met, and if not, what should be done to make the targets viable. One of the questions being asked is what likely costs will be faced by consumers as a result of the phase-out dates, and whether there are policies or initiatives that the government could roll out to reduce the chilling effect of those cost barriers on EV take-up. 
The committee will also probe EV pricing, and look at ways the government could or should help make sure EVs are affordable and accessible for consumers. It will also focus on the range of EVs currently on offer, and ask why the UK marketplace is not being filled with low cost EVs, as is happening in China.
Their Lordships aren't stopping there either, as the inquiry also seeks to understand the challenges and benefits that consumers face while using EVs, barriers to new charging infrastructure – especially in poorer areas of the country – and multi-occupancy buildings. The remit also includes understanding the developing market for used EVs, insurance costs, end of life disposal and national electricity grid capacity. 
That's a lot of ground to cover, especially as the window for submitting evidence closes in a little over a month on Friday 15 September. You can make your representations via the committee website here.
"The rubber is now hitting the road – as we can't get to net zero without individuals making changes to our lives, how we travel and what we buy. Using EVs for passenger transport will be a part of that and the Government has committed to ending the sale of new petrol and diesel cars and vans by 2030," says Baroness Kate Parminter, the Lords committee chair.
"We want to hear from the public about their experience of acquiring and using EVs in the UK, and the barriers to doing so. We also want to find out from industry, local authorities, and all others with an interest in decarbonising transport, what the Government needs to do to encourage greater take up of EVs ahead of their 2030 and 2035 targets."
Want the latest car news in your inbox? Sign up to the free Auto Express email newsletter...