Calls for public inquiry into governments' diesel policies
Petition calls for pause on diesel penalties as policymakers "face up to their past mistakes rather than slap more taxes on people"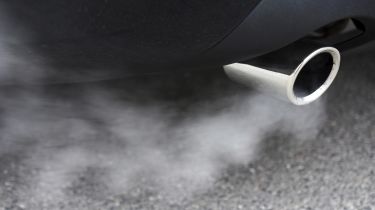 The Government should hold a public inquiry examining previous policies surrounding diesel cars, according to a new petition.
The petition highlights that "in 2001 the Government decided to link car tax (VED) to CO2 emissions. In 2002 company car tax also became emissions-based. People were encouraged by such incentives to buy diesel cars."
Those policies mean, says the petition's architect, that new restrictions and penalty charges for drivers of diesel cars represent an "unacceptable abuse of public authority". By signing the petition, people would be calling on the Government to put a pause on restrictions and penalties linked to diesel cars, as policymakers examine past errors and consider how those affected can be "treated fairly".
In April this year, new diesel cars went up a band for first-year road tax, while diesel company car drivers faced a one per cent hike their Benefit-in-Kind rates. Tougher MoT checks for diesel cars came into force earlier this year, while from 2021 pre-Euro 6 diesel cars (essentially models made before 2015) will have to pay to drive past the North and South Circular in London. Local authorities are also penalising diesel owners, with Merton residents having to pay £115 extra every year for a parking permit if they drive a diesel. Sales of new diesel cars fell by 42.5 per cent in September this year.
The man behind the petition, Stuart Coster, told Auto Express he has become "increasingly frustrated" by reading about restrictions being placed on diesel cars. "I'm used to hearing about new charges for drivers, but the diesel u-turn is a whole new level of injustice. And I don't even have a diesel car. It's time for policymakers to face up to their past mistakes rather than slap more taxes on people."
Coster said while he recognises "we have air quality issues in city centres", he also considers "these have to be dealt with while treating people who were encouraged to buy diesel cars fairly."
"The inquiry is about having a pause on imposing diesel restrictions and penalties while the Government and local authorities study previous policies and decide a fair way to treat people", he added.
Coster highlighted that once 10,000 people sign the petition, the Government is obliged to respond to it, while 100,000 signatures will see it considered for debate in parliament.
Do you think the Government should be held accountable? Let us know below...