How to buy an electric car
Buying an electric car can be easier than you think, we spoke to EV specialists to answer the most common EV related questions
Electric cars may be growing in popularity but they remain quite the novelty to most people. The huge amount of information about the technology, how to use it and what the big brands are offering can be confusing when trying to decide if an EV can fit into your life. The first step to buying an electric car for most people then, is to get to grips with the capabilities and limitations of EVs generally and understand whether or not one could fit into your everyday life. 
There's a lot you need to consider before trading in your trusty combustion engine driven car for a battery powered EV. However, with some fantastic new products on offer from brands like Audi, Nissan, BMW, Volkswagen, Tesla and many more, we wanted to get up to speed with the world of EV and understand everything you need to know before buying an electric car for the first time. We spoke to Tom Callow, director of strategy at charging point operator Chargemaster and fellow EV guru Tom Taylor to answer some of the most common EV related questions.
Frequently asked questions
How can I charge my EV or PHEV? 
The speed at which you can charge depends on your vehicle, and where you're trying to plug it in. In general, there are three standards, the slowest of which is 3kW, which usually runs off a three-pin plug like you'd use in a domestic socket. Then there's 7kW, which runs at 32 amps; this is the set-up used in most of the home charging 'pods' that you see on houses.
The fastest of all is DC, although it requires your car to have some extra electrics to cope with power ratings of up to 50kW. Most users in the UK are only exposed to this system at the Electric Highway stations in motorway service areas, or in IKEA car parks. Tesla's Supercharger network offers even faster charging than 'conventional' DC, incidentally. But it's exclusive to Model S and Model X owners.
Home charging systems vary in price depending on how complex the installation is, but as a rough guide, a straightforward 7kW home charger purchase should cost around £500 with installation. Equally, several manufacturers offer a 3kW system included as part of the package when you buy their electric car – and you should be able to upgrade that to the more potent charger for a small fee.
How long does it take to charge an electric vehicle?
If you're using a three-pin plug you should prepare yourself for a wait – a pure EV with a reasonably large battery will take anything from eight to 12 hours to fully replenish on this set-up. Upgrade to a proper home charging box with 7kW and you can expect that time to be cut in half.
The roadside DC chargers are designed to be used mid-journey, so they'll get you from flat to around 80 per cent in less than an hour – 45 minutes isn't uncommon. Bear in mind that battery and charging technology is constantly improving, so expect EVs of the future to have faster charging times and increased range. We've already seen significant improvements in these areas over recent years.
How can I charge my electric car if the public charging station is full?
In truth, most EV users have charging facilities at home, and only use public points as a way of exploiting 'dead time' when the car will be sitting still anyway. There was a period when owners of pure-electric cars became frustrated at plug-in hybrid users whose vehicles were often to be found in charging bays. However, the introduction of charging fees has made this less of an issue.
Partnership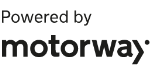 Need to sell your car?
Find your best offer from over 5,000+ dealers. It's that easy.
Future charging trends could place public spaces under greater pressure, but most big cities are exploring ways of expanding the charging network; we're likely to see plug-in points everywhere from car parks to street lamp-posts.
Do electric car batteries wear out?
Batteries in electric cars are prone to wearing out over time, the same as with other rechargeable devices such as a mobile phone. However the time period is vastly different between electric vehicles and mobile phone batteries. Whereas a phone battery may last a couple of years, the battery in an electric car lasts on average for around 10 years, which is coincidentally the same time as the car's natural lifespan. This means that, theoretically, you wouldn't have to worry about it as long as you change your car every decade.
What happens to finished batteries? Do they damage the environment?
Not really. Expended batteries may not be usable in cars, but they'll still be very useful for storing energy. Most car manufacturers are working on schemes to reuse the batteries in everything from home energy stations to major industrial networks that will help the National Grid to manage energy flow and reduce wastage of power produced during periods of low demand. Your car will be able to feed back energy to the grid, in other words.
Is an EV safe in an accident?
Electric cars and hybrids are subject to the same Euro NCAP crash test that conventional vehicles go through, and they've scored strongly. The Nissan Leaf and Renault ZOE (both bespoke pure EVs) each notched up the maximum five stars – a rating that's been matched in other tests by the Toyota C-HR hybrid, Audi A3 Sportback e-tron, Tesla Model S and Hyundai Ioniq.
It's worth remembering, too, that unlike petrol cars, pure-electric vehicles don't have tanks full of fuel on board.
What are residual values like on EVs?
Electric cars got off to a bit of a rocky start in terms of residual values. As the market was in its early stages of growth makers, such as Renault, retaining ownership of the battery and leasing it to the user, regardless of whether they're the first owner or not, served to muddy the waters. So too did the Government's plug-in car grant for zero-emissions vehicles which sent values tumbling down from what look like relatively high prices when new. 
Today, the market for used electric cars is far more predictable and values are holding strong - stronger than equivalent conventional cars in many cases. Demand for used cars generally is historically high and electric cars in particular are highly sought after by buyers and dealers, keeping prices high.
As electric cars become more popular, more are sold and more filter through to the used car market. The range of choice for used buyers is only going to expand over time but demand still seems likely to out-strip supply as we head towards the 2030 ban on petrol and diesel car sales.  
Is it better to lease or PCP an EV so the manufacturer takes the risk?
In our view, yes. Despite promising signs market for electric vehicles is still relatively young and technology is moving pretty quickly. So what the manufacturer considers a suitable 'guaranteed future value' now may not be viable when you get to the end of your 36-month deal. A PCP contract will protect you from taking an extra hit on the depreciation because you should be able to simply walk away from the vehicle and get another one. In effect, as long as the deposit and monthly payments are agreeable to you, it makes the rest of the equation – including the key point of residual values – the manufacturer's problem
When is the best time to buy an EV?
The car market has experienced a period of unprecedented turmoil over recent years with supply and demand issues caused by the global pandemic. To an extent, this has caused the usual seasonality and demand patterns in the market to be disrupted but we should see some return to normality in the months and years ahead.
Generally speaking, electric cars and hybrids fall into the same sales patterns as regular cars, so the best time for deals is around the registration plate changes in March and September.
If anything, the deals for pure-electric cars can be even more attractive, because some manufacturers roll these cars into their salesmen's bonus schemes – so if they want the extra money for a good quarter's sales of petrol cars, they also need to shift a few EVs. Manufacturers also have CO2 emissions targets to hit so many need to sell electric models to counterbalance the sales of petrols and diesels.
Does it cost more to insure an EV?
Typically, no. Some insurers may even offer you a small discount on a policy for an EV, because of its environmental credentials and the fact that owners of pure-electric cars tend to rack up fewer miles and, because they're used mainly in towns, at lower speeds. However, some cover providers still believe there's an added risk because of the charging equipment, or even the possibility of people tripping over your cable if the car is plugged in on the street.
Factor in higher list prices of electric cars and plug-in hybrids, and you end up with a final bill that's likely to be roughly the same as it would be for a conventionally powered vehicle. As always, it pays to shop around.
How much does it cost to service an electric car?
Service bills will vary from vehicle to vehicle, of course – and you'll also see a difference between the costs for pure EVs and hybrid cars. That's because all- electric vehicles have fewer moving components than anything with an internal combustion engine.
Can I drive it through water?
Yes. The general advice is roughly the same as it is for conventionally powered cars: don't tackle water that's going to be above the top of the tyres. But there's no problem with driving on rain-soaked roads in a downpour. It's fine to take an EV into automated car washes, too.
How much does it cost to charge an EV?
Home charging rates will depend on your energy tariff, but as a really rough guide, a pure EV with a decent-sized battery – something like a Vauxhall Mokka-e – will cost you between £5 and £6 to charge from flat. The charging points at motorway service stations now cost a flat connection fee of £3, plus a certain amount per kWh. For a typical 80 per cent recharge you should expect to pay about £6 or £7.
What happens if I run out of charge in an electric vehicle?
Whereas a  plug-in-hybrid vehicle always has the combustion engine to fall back on in an emergency, an electric car with a flat battery is going nowhere.
Almost all cars sold in the UK come with at least a year of breakdown cover, and this applies as much to pure EVs as it does petrol or diesel models. Many  electric cars offer a full three years of breakdown cover to help ease the painful process of running out of battery power. 
If you're buying a second-hand EV that's more than three years old, incidentally, you should consider home recovery services. Most of the major providers have schemes that will include electric vehicle assistance.
Are all charging cables the same?
Frustratingly, no. Even among the regular EVs, there's still some diversity on the sockets used. A few manufacturers, such as Mitsubishi and Nissan, are still committed to the CHAdeMO standard, but most EVs can be charged using what's called a Type 2 Mennekes plug. Some home 'rapid' chargers have the cable built into the box; make sure the socket at the other end matches the car you're going to run.
The DC chargers at motorway service stations and IKEA branches use either a Mennekes with a couple of extra holes – called a CCS – or a version of the CHAdeMO. It's expected that in the coming years, Mennekes and CCS will become the standard.
Once you've decided on which make and model you would like to go for, it's time to start shopping for deals. Our advice is to look carefully at PCP and lease deals on EVs because that way much of the uncertainty regarding residual values and reliability will be the problem of the manufacturer rather than yourself. A finance deal will also let you get a feel for whether an EV will fit in with your lifestyle over a long period without making a big financial commitment. Many manufacturers offer innovative ways to buy and run an electric car with battery leasing options, access to charging networks and short-term loans of conventional cars all available as part of the deal.
Where to buy an electric car
Buying an EV - or any type of car for that matter - is not a simple task at the moment. The global shortage of semiconductors has taken a big hit on manufacturers' ability to produce new cars, so don't get your hopes up if you were planning on ordering a brand new EV from your local dealership. 
Nevertheless, you'll find some nearly-new and used EVs and plug-in hybrids at franchised dealerships, car brokers, and car supermarkets. The benefits and negatives of each can be found in summaries below.
Franchised car dealers
A franchised car dealership is the main route for car manufacturers looking to put their products on your driveway. As a result, any sales staff you encounter in a dealership should be expert in their products.
On top of this, purchasing through a credible dealership will buy you more support with regards to repairs and warranty work. It can also be the best place to part-ex your current car provided you will be getting behind the wheel of one of their new cars.
A limitation is of course, a franchised dealer will only sell models from that franchise, limiting how many different cars you can look at on site. Everything in the showroom will be tailored to show the cars in the best possible light, and there should be a smorgasbord of brochures to swot-up on.
If you aren't fussy about whether a car has already been registered, franchised dealers will have access to a wealth of manufacturer approved used and nearly new models. The great benefit of these cars is that they will often be covered by a used car warranty and the approved system will guarantee their quality.
With respect to the ones and zeros, a franchised dealer will be able to be extremely flexible with their finance offers, mostly due to the fact they have the backing of the manufacturer's finance department behind them, meaning special offers which help you get behind the wheel are more likely to come your way. On top of this, the majority of dealers will have a finance expert on site, so all the options available to you can be explained clearly. Don't forget though, as with all sales there will be room to negotiate, sales targets must be met, which is something you can use to your advantage.
Car Broker
Using a car broker can be an excellent way of saving yourself some effort and let an experienced negotiator get a great deal for you. Or at least in theory it is. A key point is that the dealership the car comes from should pay the broker to source the car, and not you. Reputable and successful car brokers will have plenty of customer reviews for you to ensure you are going to get great service.
As car brokers work by ordering cars from dealers in large numbers, there is always the chance you will not get offered the exact car you were after, and while this can be as simple as a blue car rather than a black one, it can also mean bigger changes such as a trim level. There is the risk that the broker will offer you cars from dealers they can get the best commision on, so take things brokers say with a pinch of salt before you buy.
Car Supermarkets
Car supermarkets are just what they sound like – a large collection of a huge mix of makes and models of cars. From your garden variety hatchback to family SUV there should be a car for everyone, including those wanting an EV. However, unlike franchised dealers, the cars will all be used, or nearly new, bought in bulk as ex-demonstrators, part exchanges, and pre-registered vehicles from manufacturers.
Generally speaking, the biggest advantage is the variety on offer. You aren't limited to one brand and as such can compare cars much more easily. That being said, the majority of the cars on offer will be the mainstream winners as these supermarkets are in the business of selling large numbers of cars. With EVs still rare compared to conventionally-engined cars, you might find the choice at car supermarkets a little limited.
As you find in the franchised dealers, there will be a raft of flexible finance deals, which will allow more buyers to find the right deal for them. A point to bear in mind is that all other aspects of car ownership such as servicing, maintenance, and recall work will most likely not be covered by the supermarket as they will not have the facilities, but some do offer warranties.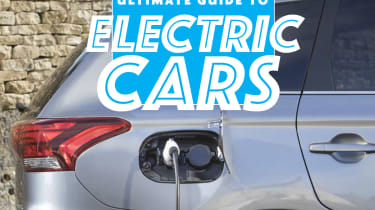 Are you considering buying an electric car? Let us know in the comments below.