One in five suffer car sickness
Data shows the back seats are the most nausea-inducing place to sit, while reading in the car is the primary cause of car sickness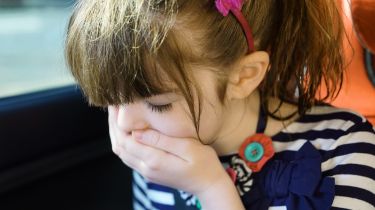 Some 18 per cent of motorists – equivalent to 7.3m people – suffer from nausea or sickness while driving a car or riding as a passenger. 
Of the afflicted, 75 per cent say they feel more nauseous in the back seat than anywhere else, while 12 per cent find the front worse and seven per cent say it makes no difference.
The research – from an RAC survey of 1,990 people – found 61 per cent of people feel the most nauseous when reading in the car, followed by 50 per cent who gave using a phone or tablet as the top reason.
• Most comfortable cars on sale
A further 37 per cent blamed winding country roads for their illness, 32 per cent pointed the finger at a lack of fresh air and 30 per cent highlighted looking out of the window. 
Another 37 per cent of drivers say they have had to stop for a break as a result of someone feeling unwell in the car, while two per cent have had to abandon journeys or avoid them altogether. 
Although 48 per cent of respondents said they have never sought medical help for car sickness, 13 per cent admitted to using over-the-counter medicine or an alternative remedy – such as wearing travel bands or eating ginger. Some two per cent went as far to ask their doctor for help.
However, 24 per cent have found their own means of coping with in-car nausea, such as closing their eyes, trying to sleep or focusing intently on the horizon. 
RAC spokesman Rod Dennis recommends sufferers avoid reading books or looking at mobile devices while in the car, as well as focusing on the horizon ahead and opening the window to let fresh air in.
He also cited smooth driving as an effective remedy, saying occupants are less likely to feel unwell if sharp acceleration and braking are avoided, especially on winding country roads.
Do you suffer from car sickness? Tell us how you combat it below...