How to run an electric van (sponsored)
Running an electric van can reduce your running costs and environmental impact. Renault Pro+ explains how to do it...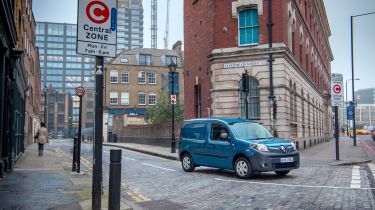 So you've decided to take the plunge and add an electric Renault Pro+ van to your business. Whether you're a fleet operator or a sole trader, the benefits of an electric van will be felt as soon as you hit the road. With no noisy diesel engine, an electric van is a quieter and more refined place to be, while the instant torque of the electric motor and ease of use provided by the automatic gearbox means you can make swift progress around town.
But there's much more to an electric van than just quieter running than a diesel, as your monthly outgoings will reveal. There are lower everyday running costs, as it's cheaper to charge up an electric van than it is to fill a diesel van with fuel. Then there are the lower tax costs1 that electric vans qualify for. Any way you look at it, life with an electric Renault Pro+ van opens a new world of opportunity, and here we help you to make the most of it.
Charging
If you're new to an electric van, then the first thing you will probably need to do is change your mindset. When running a petrol or diesel van, the usual habit will be to go to the petrol station and fill it up when it runs out of fuel. With an electric van, you charge rather than refuel.
The UK's electric car charging infrastructure is growing at a rapid rate. There are currently more than 18,000 public charging points with more being added all the time. Finding one when you need one shouldn't be an issue, but the beauty of running an electric van is that you'll might not need to use public charging points at all.
Instead of charging when the battery is empty, you should think of an electric van like a smartphone, and plug it in to recharge the battery whenever it's not in use. This will usually mean overnight charging, and your Renault Pro+ dealer is set up to give you advice on where you should install a wallbox charger to make the most of this charging opportunity.
A 7kW wallbox charger will charge a Renault Kangoo Z.E. 33 to capacity in 6 hours and that should ensure you have a full charge every time you set off in the morning. With the Kangoo Z.E. 33 offering a range of 124 miles2 on a full charge, that should be more than enough for a day's work.
And if you do come up short, then there's the ability to use fast-charge points located across the country. These can put a healthy amount of charge (up to 15%) back into the battery in just half an hour to help you get back on your way as quickly as possible.
Route planning
If you're out and about and your van is in need of recharging, then Renault Pro+ has an R-Link sat-nav system, standard on its Premier Edition range, with live updates to provide you with information on charging points on or near your route. This will help reassure you about driving range, and help you to arrange planned breaks in your journey.
Partnership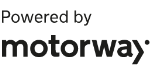 Need to sell your car?
Find your best offer from over 5,000+ dealers. It's that easy.
In the unlikely event that you do find yourself short of range, then it's reassuring to know that all Renault Pro+ dealers across the UK have free charging facilities to help you on your way3.
Running costs
Charging a Renault Pro+ electric van costs a fraction of the price of a tank of fuel, so you'll immediately see your weekly outgoings reduce when you switch to an electric van. This will be offset by a marginal rise in your utility bills, but if you stick to the mantra of overnight charging, then the costs will be the lowest possible.
You'll also pay less in maintenance for an electric van. Service intervals for Renault Pro+ electric vans are the same as they are for their diesel counterparts at 2 years/24,000 miles (whichever comes first), but there are fewer consumables to be replaced come service time. There's no oil change or filter replacement, and with fewer moving parts in the electrical system, overall service costs are lower, and the time for the service is shorter, too.
Then there are the tax benefits1. As well as zero road tax and exemption from future low-emissions zone charges (such as London's ULEZ), electric vans have sizeable company vehicle tax deductions, too. If you use a company van privately, the benefit charge is almost a third of what it will be on a petrol or diesel van.
Renault Pro+
If you really want to get the most out of running a Renault Pro+ electric van, then the network of Renault Pro+ dealerships across the country is there to help. With Z.E. experts on site, free charging at participating dealerships3 and a host of aftersales assistance on offer, they are there to help you make the most of your electric van and ensure it delivers the savings and benefits that an electrically powered van can deliver.
1. Renault UK Limited does not offer tax advice and recommends that all Company Car Drivers consult their own accountant with regards to their particular tax position.
2. Figures are obtained for comparative purposes in accordance with EU Legislation and may not reflect real life driving results.
3. Subject to charging point availability. Participating dealers only, please visit https://www.renault.co.uk/dealer-locator.html to search for services available. Fair usage applies and limited to 4 hours per day.