New all-electric Rivian hatchback on the way
Rivian have already revealed a pick-up and an SUV, but a rally car-esque hatchback will be the third model in the range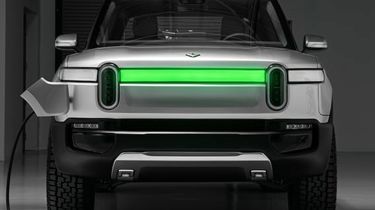 Start-up brand Rivian is set to follow up its pick-up and SUV models with an all-electric rally car-esque hatchback, the company's founder has revealed to Auto Express.
The California based manufacturer - which has 600 employees and is renovating an ex-Mitsubishi factory in Illinois to build its vehicles from 2020 - made a successful public debut in Los Angeles with its two pure-electric cars, which are designed to mix zero-emissions motoring with an ability to go off road.
• Rivian R1S SUV launched in LA
The firm's founder, Robert 'RJ' Scaringe, said that the company will stick to these core values for all subsequent models. "The products we're working on all speak to the version of adventure where you have a combination of on and off-road capability, and a level of functionality that's unique and different from other vehicles in its space.
"The third, fourth and fifth vehicles may have different form factors; the third vehicle is smaller in wheelbase than what you see here in LA, but think of it as Rivian's interpretation of what you would see as a rally car. With a lot of ground clearance."
Scaringe also admitted that Rivian's business model includes the capacity for it to license technology or even build components for other brands, as long as the vehicles concerned are not in the same area of the market. "We're actively talking to a number of OEMs and non-established car brands about that," he said.
Click here to see more of Rivian's all-electric R1T pick-up...