Autonomous cars will never exist says Waymo boss
CEO of driverless vehicle firm Waymo says fully autonomous cars will not be able to cope in all-weather conditions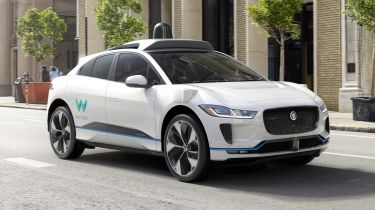 Fully autonomous cars that can drive in any conditions and on any road without human input will never exist, according to the boss of a leading driverless vehicle firm.
Waymo CEO John Krafcik told the Wall Street Journal's D.Live conference "autonomy will always have constraints."
• Jaguar teams up with Waymo to build driverless I-Pace SUVs
Krafcik explained how it will not only take decades for cars with advanced levels of self-driving capability to become common on roads, but even when they do they will not be able to drive themselves without any form of "user interaction."
One of the key reasons for this is the fact autonomous vehicle sensors may not function properly in rainy or snowy conditions, an issue that Krafcik admits he can't envision being resolved.
Krafcik described the development of autonomous vehicle technology as being "really, really hard." Waymo, which will turn 10 years old this year, took seven years to put its first driverless cars on the road, followed by a further two years to deploy a small fleet and then another year to send out 100 cars in what it calls fully autonomous mode. The company's fleet is now 600-strong and has covered more than 10 million miles on public roads in the vicinity of 25 US cities.
• Waymo begins testing self-driving cars with no one behind the wheel
In December, the firm began the gradual rollout of a paid autonomous taxi service called Waymo One. It works in a similar way to Uber, with customers using an app to summon a car that will then drive them to their chosen destination in exchange for a fee paid via a credit or debit card.
At present, Waymo One is only available to a few hundred selected customers in Arizona. Due to the experimental nature of the technology, the cars still have human drivers behind the wheel to intervene in an emergency.
Do you think fully autonomous cars will ever exist? Let us know your thoughts below...