Britain's autonomous car network - using 5G tech to drive the future of motoring
With cutting-edge 5G-technology at the forefront of the autonomous car revolution, we visit the UK hub to witness how it all comes together
Autonomous cars generate plenty of headlines, but the vehicles themselves are only half the story. Equally important in the race for truly self-driving models is the infrastructure that must underpin them. 5G, or fifth-generation, mobile networks are key to this. That's because autonomous cars don't just have to drive themselves; they must also be capable of communicating with other vehicles and infrastructure as they make their way along the road.
That, inevitably, leads to collaboration between automotive and telecommunications (telecom) companies. And, while the two industries are used to working together – as recently seen with the mandatory eCall system now fitted to all new cars – the scale of co-operation required to get autonomous vehicles on the road is unprecedented.
• Driverless cars: everything you need to know
Helping to kickstart this collaboration is the Department for Digital, Culture, Media & Sport (DCMS), which recently allocated £4.1million in seed funding to AutoAir. This project sees a number of telecoms and automotive companies unite in the development of 5G systems for connected and autonomous cars. AutoAir is headquartered at Millbrook Proving Ground in Bedfordshire, the UK's hub for car development and testing. The project has seen 43 miles of test track fitted with scores of 5G base stations, antennas and 12 miles of fibre optic cable. 
 "The idea is a really simple one," says Paul Senior, CEO of Dense Air Networks, one of the key AutoAir players. "How can we send information from the cars in front of us further down the road back to the cars behind?" Kicking off our visit, a talk from a panel of experts sees us momentarily lost in terminology from an unfamiliar industry. If you thought car makers were good at acronyms and technical phrases, telecoms put them to shame: beam forming, Massive MIMO (multiple input, multiple output), oxygen absorption at 60GHz and network latency are just a few of the subjects being discussed as we struggle to keep up. However, a couple of key points bring everything home. 
The first is hearing Brendan O'Reilly, chief technical officer at O2 parent firm Telefonica, saying: "5G will have a greater impact from a tech point of view than the introduction of electricity." He admits that's a "big statement", but points out that 5G will see "millions of connected, monitored, managed devices in a safe, secure and reliable environment". The second episode that makes this fairly technical subject come to life is a coach ride around Millbrook's high-speed bowl. A McLaren 570S Spider blasts past our 50mph bus at 150mph. Such a sight is impressive enough in itself, but this testbed McLaren is transmitting one gigabit – or one billion pieces of information – per second.
And it gets even more impressive. Millbrook's president, Alex Burns, tells us: "That handover your mobile sometimes struggles with when you're driving at 70mph – it's switching [between cell towers] every few minutes on the motorway. The McLaren is doing that every two seconds at 150mph."
We now understand why 'latency' is such a buzzword at Millbrook. Given the vast amounts of data being transferred, the complexity of the connections, and the speeds modern cars can achieve, latency – lag in communication – is one of the big enemies of future autonomous cars.
Partnership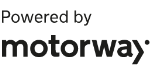 Need to sell your car?
Find your best offer from over 5,000+ dealers. It's that easy.
"We've achieved a lot," Burns continues. "In nine months we've built a hyper-dense 5G network with moving vehicles going through it. This is groundbreaking stuff; it's right at the leading edge." He admits the development of connected and autonomous vehicles (CAV) is driven by a "tech push rather than a demand pull" from consumers, but says safety lies at the heart of everything, adding: "If there's an accident around the bend, how do you get pre-warning of that, so the cars ahead are automatically warning you [to] reduce your speed [and] the emergency services can react?" Burns also believes that once consumers can see what autonomous cars can offer, they're likely to be convinced of the advantages. "Driving in traffic is tedious," he says. "You can't free yourself from that at the moment; you still have to be paying attention, you can't be eyes-off. But it's not so far away in certain circumstances and places."
We may have stepped into the unknown at Millbrook, but the closeness with which the UK automotive and telecoms businesses are working together speaks volumes about how seriously people are taking autonomous cars. Given the CAV industry is set to be worth nearly a trillion pounds globally by 2035 – and experts estimate the UK is four or five years ahead of the rest of the world in 5G tech – that's understandable.
So what is 5G technology?
The AutoAir project at Millbrook is focused on developing 5G for connected and autonomous cars. "5G is about providing connectivity beyond your mobile phone: connectivity for your car, for industry, for manufacturing," says Paul Senior, CEO of Dense Air Networks, which is one of the project's big players.
Senior explains how this drives a different architecture, adding: "We need to go faster, so we go higher in frequency; that doesn't propagate as well, so we need more base stations, and this drives an evolution in the architectures. 5G networks won't just be the macro cell on the hill; they'll be antennas on each street corner."
If you enjoyed reading this feature then head to our dedicated features page for more...