Motorway signs should be redesigned, says watchdog
Junction numbers on motorway signs are obscured too often, forcing drivers into dangerous manoeuvres, according to Transport Focus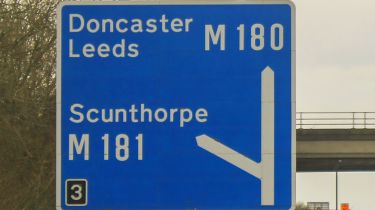 Motorway signs are not fit for purpose and should be redesigned so that junction numbers are more visible, a transport watchdog has said.
Transport Focus conducted a survey of more than 2,000 motorists, looking at whether unsafe driving on motorways was related to the position of junction numbers on signage, with existing data showing that between 40 and 60 per cent of road traffic accidents in most countries occur at junctions.
• Pointless and confusing road signs to be removed
The report criticised the design of motorway signs, which often see their junction numbers obscured. Some 74 per cent of respondents blamed large vehicles for obscuring junction numbers, while 47 per cent said overgrown vegetation, 36 per cent damaged or worn signs, 29 per cent poor lighting and another 29 per cent roadworks.
Obscured junction numbers can result in drivers missing their junctions, with 17 per cent of respondents admitting to having made a potentially unsafe manoeuvre in order to avoid doing so.
• A fifth of drivers ignore smart motorway red X signs
Meanwhile, 95 per cent of respondents said they had seen other motorists carrying out dangerous manoeuvres – such as swerving across lanes and chevrons at the last minute or reversing back up the motorway – to avoid missing their exit.
Following feedback from respondents, Transport Focus is now recommending to Highways England that junction numbers be placed at the top left-hand side of motorway signs, where they would be more visible.
Do you think motorway signs should be redisgned? Let us know your thoughts below...