Government announces plan to "revolutionise" parking
New national parking data standards will allow for smoother and easier payment methods to be employed at car parks across the UK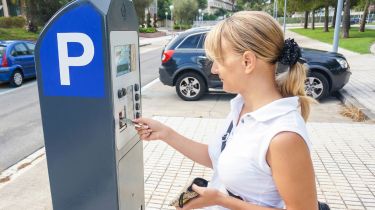 The Government has announced plans to "revolutionise" the way parking works in the UK, with smoother and easier payment methods.
New national parking data standards revealed by the Department for Transport (DfT) will see all parking data released by councils and companies across the UK use the same language in order to support the development of apps that will make parking easier for drivers.
• UK's largest car-park operator made £2.44m from drivers with wrong change
The standardised data system – which is being created by the Alliance for Parking Data Standards (APDS) and funded by the DfT – could "transform the way we park as the Oyster card transformed the way we travel in London", the Government has said.
The scheme is part of the Government's Future of Mobility: Urban Strategy and will be designed to help streamline parking, making it easier for drivers to find a suitable parking space, based on price, quality, safety and availability of on-site services such as electric car charging points. It will also free up more space in cities in order to ease congestion and boost high streets.
• New legislation introduced to clamp down on private parking companies
When the scheme is first introduced, four research and development projects will be set up in Manchester City Council, Oxfordshire County Council, Cambridgeshire County Council and across a consortium of South Essex Councils. Each local authority will receive a share of £1 million to start putting the APDS standards into practice, while a further seven projects will also be set up to identify ways of opening up local authority data.
Nigel Williams, chair of the APDS, explained: "The new standards will enable the next generation of apps and connected cars to find a parking space, park and pay – with little or no intervention from the driver."
Do you think parking should be made easier? Let us know your thoughts below...