A fifth of drink-driving arrests are made the morning after
Data shows a third of all breath tests and nearly 18 per cent of drink-driving convictions are for drivers stopped between 7am and 1pm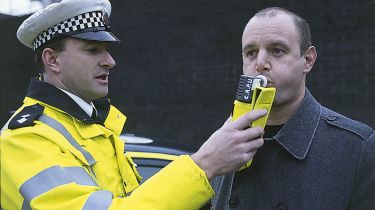 Almost a fifth of all drink-driving arrests are made the morning after, according to new data.
Government figures show that 17.8 per cent of drink-driving convictions and a third of all breath tests are for drivers who are stopped by police between the hours of 7am and 1pm.
• Drink-drive fatalities hit eight-year high
The news comes in the run-up to the police's annual summer drink-drive crackdown. In June 2017 (the latest year for which summer figures are available), police in England and Wales breathalysed 36,041 motorists – around 50 per cent more than the monthly average of 23,840. Of these, 3,275 tested positive.
Drivers in Merseyside were the most likely to be stopped in June 2017, with police there conducting 3,010 roadside breath tests. Meanwhile, 2,532 were carried out in Hampshire, 2,265 in Thames Valley, 2,178 in South Wales and 1,952 in North Wales.
Figures from the Department of Transport show that the number of people killed in road traffic collisions where the driver was over the legal alcohol limit rose from 200 in 2015 to 290 in 2017 – an increase of 45 per cent.
Hunter Abbott, managing director of breathalyser firm AlcoSense Laboratories, commented: "The police always focus on June as, statistically, it's a drink drive hotspot.
"With warmer weather, sporting events and barbeques, June is a month when motorists are more likely to unintentionally drink drive the morning after socialising – posing a risk to themselves and other road users."
Click here to read about the Volvo models that watch for drunk drivers with in-car cameras...