Lightyear unveils long-range solar-electric car
Lightyear, a Dutch mobility company, will put the world's long-range first solar powered electric car into production from 2021
Lightyear, a Dutch electromobility company, has unveiled the world's first long-range solar-powered electric production car, called the Lightyear One. The firm says it will start building the vehicle in 2021, in a limited run of 500 units, and that the car will have a WLTP-verified range of 725km (around 450 miles).
The Lightyear One is built from a range of lightweight materials and features a low drag coefficient of around 0.20cd, to offer the maximum possible range. The bonnet and roof are fitted with five square metres of integrated solar cells, strong enough to walk on, and Lightyear claims this panel can generate 50–70km of extra range per day during the summer.
• Best electric cars to buy in 2019
As with a conventional electric car, the One can be charged using a household socket or a fast charger. However, thanks to the car's solar panels and low drag coefficient, charge times should be reduced, while the number of miles-per-kWh should increase. Lightyear claims its new EV can recover up to 400km (around 250 miles) of range per night from a 230V socket.
Lightyear estimates that the One will be able to generate around 700kWh of its own energy per year, which it claims will allow a trip from Amsterdam to Innsbruck (a distance of 1,120 miles) with only two recharging stops on the way.
The Lightyear One is driven by four in-wheel electric motors fed by a compact, low-mounted battery. The firm claims this set-up offers more interior space and better efficiency over "one-motor-per-axle" systems, by limiting the drivetrain's encroachment into the cabin space and reducing the amount of energy lost in transit between the motors and the wheels.
Lex Hoefsloot, CEO of Lightyear, is planning to expand his company with a range of electric cars. He said: "Since new technology has a high unit cost, we have to start in an exclusive market; Lightyear One is the first long-range solar car. The next models we plan to develop will have a significantly lower purchase price.
"Combined with the low operating costs of the vehicle, we aim to provide premium mobility for a low price per kilometer. A third, final step will be to provide truly sustainable cars that are more affordable to use than the cost of gas [petrol] you need to drive a combustion car. This will prove to be our most important tipping point in the near future, and it will pave the way for a car fleet that is one hundred percent sustainable."
The Lightyear One's design is still being finalised, with several more revisions planned for the car's solar panels and bodywork. The Dutch firm claims these final revisions focus on process optimisation and improving the car's drag coefficient, in a bid to maximise its energy efficiency.
The first 100 Lightyear Ones have already been reserved, although the Dutch firm is still taking orders for the remaining 400 cars. Prospective buyers can secure an example now for a reservation fee of €119,000 (around £106,000).
Partnership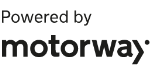 Need to sell your car?
Find your best offer from over 5,000+ dealers. It's that easy.
What are your thoughts on the new Lightyear One? Let us know in the comments section below…