Highways England cancels or delays one in three major road schemes
Highways England was meant to start 112 major road schemes between 2015 and 2020, but 39 have been cancelled, paused or delayed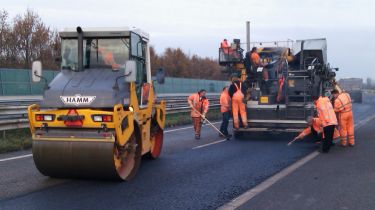 Highways England has cancelled or delayed around 35 per cent of major road schemes originally scheduled to start by 2020 at the latest.
The Government-owned body, which is responsible for maintaining major roads in England, was due to start 112 improvement projects across the country between 2015 and 2020, as part of a £15bn five-year road investment strategy announced in 2014.
• £317m traffic reduction scheme makes some journeys longer
The organisation's 2019/20 delivery plan, however, has revealed that 10 of these have been cancelled, paused or are under review. A further 29 have been delayed until the next five-year investment period, which means that it's possible work won't commence until as late as 2025.
One of the major schemes that has been cancelled is the improvement of the A27 Chichester Bypass in West Sussex, which was halted when local councils withdrew their support for Highway's England's proposed plans for the project.
Other schemes that have been cancelled, paused or placed under review include improvements to the M53 junctions five to 11 and junction 10a of the A14 in the Midlands.
• Motorway red X signs now enforced by cameras
Meanwhile, plans for works on the A27 Arundel Bypass, the M6 junctions 21a-26 and the A38 Derby junctions have, among others, been delayed until the next five-year period, scheduled from April 2020 to March 2025.
A spokesperson for Highways England said: "In total, we are progressing over 90 per cent of schemes proposed in the original road investment programme in 2015. It was always presumed that there would be change to the first road investment programme, particularly with the large number of schemes that were at the very early stages of design.
"As they are designed and progressed, we do further analysis, listen to stakeholders and examine environmental issues in more detail. In a small minority of cases we have concluded that schemes do not represent value for money or are unacceptable to stakeholders.
"In these cases, it is right that the schemes should not go ahead. While improving our roads, we do as much as we can to minimise disruption and the effect of the road network on the environment."
Do you think more needs to be done to improve Britain's roads? Let us know below...