Government invests £348m in local road improvements
The Department for Transport is investing in two funds – worth £198m and £150m respectively – which councils can bid to access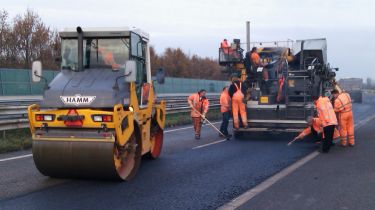 The Government is investing a total of £348 million in two projects to provide funding for the improvement of local roads over the next four years.
The Department for Transport (DfT) has pledged £198 million towards a Challenge Fund, with councils able to bid for funding during the remainder of 2019 and 2020.
• How to claim for pothole damage to your car
The purpose of the Challenge Fund is to provide financial support for council projects that will improve the quality of local roads and surrounding infrastructure, benefitting local economies and making driving safer.
The DfT has cited bridges and viaducts as two examples of such projects, but has also said that major pothole repairs would be another suitable use of the money.
The remaining £150 million will go into a second project called the Pinch Point Fund. Funding will be available during the 2021/22 and 2022/23 financial years and will be given to councils looking to ease congestion on their busiest roads.
Previous schemes of this type have seen A roads linked up to open up land for housing and commercial development, new roads built to allow buses to bypass single carriageway routes and the creation of links between major roads and new housing developments.
The Pinch Point Fund isn't without its potential flaws, though. Earlier this year, it was revealed that a £317 million national pinch point scheme conducted by Highways England between 2012/13 and 2014/15 only managed to relieve congestion at off-peak times, while simultaneously making traffic worse during rush hour. The result was an overall negative economic impact rather than a positive one.
Transport secretary Chris Grayling said: "Local roads are the backbone of the transport network for drivers up and down the country, but we know that some aren't up to the standard they need to be.
"Whether it's congestion or quality, we need to empower local authorities to invest in these roads and make journeys safer and stress-free. That's exactly what this funding will do – over four years we're providing more than a third of a billion pounds to make sure local authorities have the cash they need to make this a reality."
Are there any road improvement projects in your area that could use some of this investment? Let us know in the comments...