Exclusive: Repairing car parts can save nearly £3,000 over replacement parts
Research into out-of-warranty claims reveals motorists can save thousands by fitting reconditioned components instead of new ones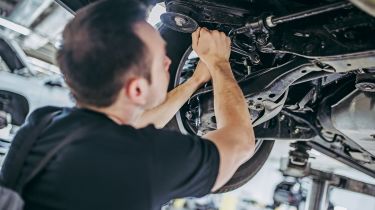 Exclusive data has revealed that motorists whose cars develop faults could net some huge savings if they opt to have a broken part repaired by a specialist, or buy a reconditioned unit. That's instead of having a brand-new item fitted by a manufacturer's franchised dealership. 
The figures come from the database of aftermarket warranty firm Warrantywise. It searched its claims files for instances in which main dealers wanted to replace one or more broken parts, but it transpired that an independent repair would be a far more affordable and similarly effective solution.
• How to cut your car service cost: cheaper servicing, MoTs and repairs
Some claims saw a reconditioned part, rather than a brand-new item fitted. But in most instances, a specialist was able to fix the part in question, saving some serious money, while also challenging the disposable reputation that modern car parts often have nowadays.
The examples given here are for specific models, but the principle of investigating whether an effective repair is available could net you huge savings in the event of something going wrong with your car.
Cars that are still covered by their original manufacturer warranties will need to be repaired with new parts. But owners of older, out-of-warranty models could reap the financial benefits offered by specialist technicians. You'll need to do your research to find a trusted repairer, and your car might be off the road for longer than if you'd opted for a new part from the dealer. But even if you have to hire a car when this is happening, the savings on offer should more than makeup for this.
Commenting on the data, Warrantywise chief executive Lawrence Whittaker said: "Franchised main dealer garages will rarely offer you a repair option, as they prefer to replace with new parts. But with some investigation, cost savings can be dramatic. 
"At Warrantywise we only use reputable, recognised suppliers for specialist repairs, and we only repair when it is safe to do so. The fact is that some parts do need a complete replacement, but that isn't always the case. Do your homework and bills for car repairs can be more affordable, but the repair just as effective."
Here's proof how motorists saved thousands on repairs
To demonstrate how much it's possible to save by repairing a faulty part at an independent specialist, rather than buying a new one from a franchised dealer, Warrantywise gave us some examples from its claims records. 
The figures speak for themselves, with savings in excess of £1,000 being common. The data also shows the wide range of faulty parts that can be repaired rather than replaced, from complex mechanical components to advanced electronic systems. In addition, these savings can be made on models from a variety of different manufacturers. It's worth stopping to check what your options are when something goes wrong, no matter which make of car you own.
Car
Faulty part
Dealer quote repair for new part cost
Saving
2009 BMW 3 Series
ECU
£1,175
£300
£875
The faulty engine control unit on this 3 Series required replacement, according to the dealer. But Warrantywise was able to get it fixed for just £300.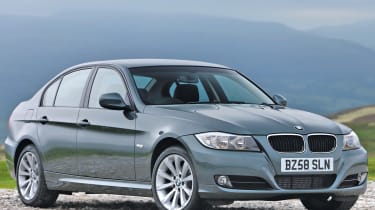 2009 Mercedes CLS
Instrument cluster
£1,369.44
£300
£1,069.44
A new Mercedes CLS instrument cluster was quoted at well over £1,000,but an effective repair put things right, saving more than £1,000 in the process.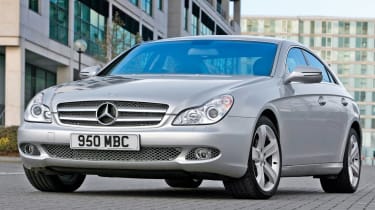 2009 Mitsubishi Lancer Evo X
Active Yaw Control pump
£3,497.03
£645.22
£2,851.81
The cornering-enhancing Active Yaw Control pump failed on this 2009 Lancer Evo; a specialist repaired the part for a fraction of the £3,500 that Mitsubishi asked.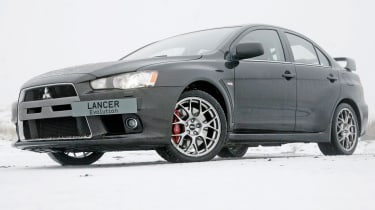 2012 Toyota Hilux
Differential
£1,598
£375.28
£1,222.72
Toyota's commercial vehicles have a cast-iron reputation for reliability, but they can still go wrong. Choosing a reconditioned diff rather than a brand-new item saved more than £1,000.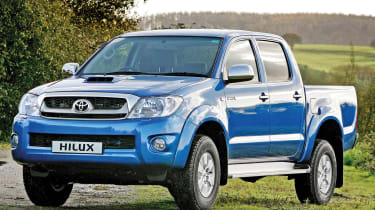 2012 Volkswagen Touareg
Propshaft
£1,190.32
£438
£846.32
A Touareg propshaft would have cost over £1,000 from a VW dealer, but a reconditioned part was around a third the price of a new item.
2010 Land Rover Discovery
Turbocharger
£1,857
£794
£1,063
A reconditioned turbocharger for a Discovery was roughly £1,000 less than the brand-new item Land Rover would have fitted.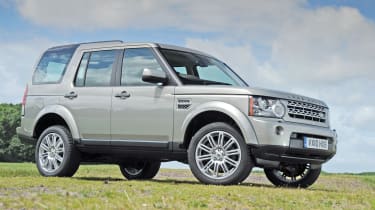 2013 Audi Q5
LED headlight
£1,080
£165
£915
Audi wanted more than £1,000 for a replacement LED headlight unit, but thepart was repaired for almost 10 per cent of that cost by a specialist.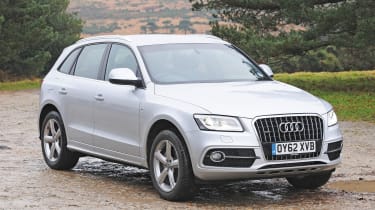 2015 Nissan X-Trail
Infotainment system
£3,349
£457
£2,892
Nissan wanted a whopping £3,349 for a new X-Trail infotainment system.Going independent saved thousands.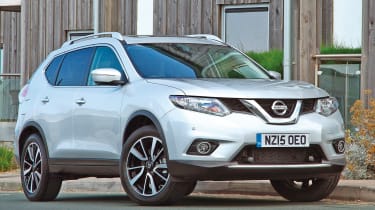 2010 Range Rover
Gearbox
£3,944.57
£2,601
£1,343.57
When this Range Rover's gearbox gave up the ghost, rebuilding it was more than £1,000 cheaper than fitting a like-for-like replacement.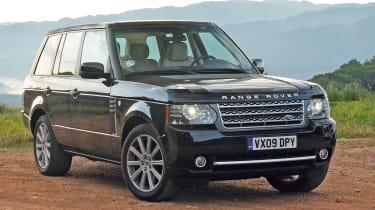 Have you been caught out paying extra for a replacement part? Let us know your thoughts in the comments below...