33 new drivers a day have their licences revoked
Nearly 12,000 motorists with under two years of experience had their licences revoked under the New Drivers Act in 2018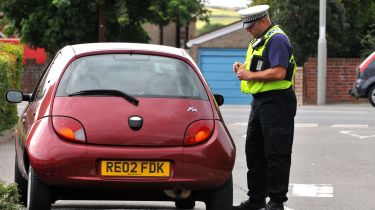 New data shows that around 33 new drivers lost their licences under the New Drivers Act every day in 2018.
Last year, 11,953 drivers with less than two years of experience had their licences revoked under the act – equivalent to 33 a day – according to DVLA (Driver and Vehicle Licensing Agency) data obtained by road safety charity Brake via a Freedom of Information request.
• New drivers could be banned at night
Of the 11,953 who lost their licences, 62 per cent were aged between 17 and 24. Although this age group only makes up seven per cent of drivers in the UK, they account for nearly a fifth of those killed or seriously injured on the country's roads.
Under the New Drivers Act, motorists who get six penalty points within two years of passing their practical driving test automatically have their licenses revoked. In order to get back behind the wheel, they are required to re-apply for a provisional driving licence and go through the process of taking their theory and practical tests again.
Brake argues that the figures show more needs to be done to ensure young drivers are safe on the roads and is making the case for the introduction of a Graduated Driver Licensing (GDL) system with a 12-month minimum learner period, followed by a two-year novice period with restrictions such as a late-night driving curfew. It follows news from July that the Government is considering introducing a GDL scheme as part of its Road Safety Action Plan.
Joshua Harris, director of campaigns at Brake, commented: "It's shocking that so many new drivers are racking up enough penalty points to have their licences revoked so soon after passing their test, in particular those in the 17 to 24 age bracket.
"It clearly demonstrates that we need to make our licensing system more robust so that when a driver passes their test, they have all the necessary tools and knowledge to drive safely on all roads and in all conditions. Fortunately, there is a proven solution which can deliver this – Graduated Driver Licensing.
"The Government's announcement that they will explore the issue of GDL further is welcome. Swift and decisive action must, however, be taken to introduce GDL across the UK, as a priority to ensure new drivers have the skills and experience they need and to end the tragedy of young people dying on our roads."
Would you be in favour of a Graduated Driver Licensing system for the UK? Have your say in the comments...