Environment Agency runs fleet of over 3,000 diesel vehicles
Public body responsible for protecting the environment runs 3,356 diesel vehicles and only 27 electric models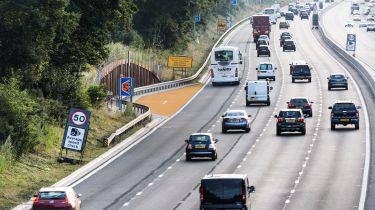 The Environment Agency runs a fleet of 3,356 diesel vehicles and only 27 electric models, new data has revealed.
The non-departmental public body responsible for protecting and enhancing the UK's environment runs a total of 5,330 cars, vans and HGVs, of which 750 are petrol-powered, 1,197 are plug-in hybrids and 27 are fully electric, while the remaining 63 per cent are diesels.
• Best cheap, fuel efficient used cars
Now, the Environment Agency - which has an annual budget of £1.4 billion - has promised to replace all of the diesel vehicles on its fleet with ultra-low emission alternatives by 2025, according to The Mail, which obtained the figures via a Freedom of Information request.
Following the revelation, Friends of the Earth spokeswoman Jenny Bates was critical of the Environment Agency. She told The Mail: "You'd expect the Environment Agency to lead by example and, now that it's set its own net-zero emissions target, we hope it will follow up with proper policy to clean up its vehicle fleet."
In response to the news, a spokesperson for the Environment Agency commented: "We work all over the country to prevent or respond to drought, flooding and environmental incidents. We need a vehicle fleet that is fit for purpose.
"Our vehicles are selected on the basis of CO2 and NOx emissions, as well as operational effectiveness and value for money for the taxpayer. But it's our ambition for all our cars to be ultra-low emission no later than 2025."
At present, the sale of new conventional petrol and diesel cars is set to be banned in the UK in 2040, with the Secretary of State for Transport, Grant Shapps, indicating this could be brought forward to 2035.
It follows news from June that all of the Government's ministerial cars will be fully electric by 2030.
Do you think the Environment Agency should use more zero-emissions vehicles? Let us know in the comments below...