Motorists could be charged £2 to drive into Cardiff
Cardiff City Council considering £2 daily charge for non-residents to drive into the Welsh capital as part of new transport plan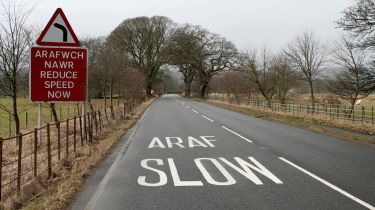 Motorists driving into Cardiff could be charged £2 a day under a new 10-year transport plan from the city council. Residents would be exempt from the proposed levy, but the 20 million or so visitors who head to the Welsh capital each year would have to pay if they drove there.
Cllr Caro Wild, cabinet member for strategic planning and transport at Cardiff City Council, said the council needed to "investigate bringing in some form of charging mechanism to fund the infrastructure required in the city and the wider region".
• Euro 6 emissions standards explained
He added: "One option might be a simple, universal, £2, low-charging system applied to non-Cardiff residents who drive into the city which could reduce congestion whilst raising money towards paying for improvements to our transport network."
In addition to charging non-residents for driving into the city the plan would see new bus and park and ride services introduced, the planned Metro tram-train crossrail system expanded, bus travel costs decreased, safer walking and cycling routes introduced, and the offering of "real travel options designed to get people out of their cars and on to public transport".
The plan has already received backing from the executive director of public health at Cardiff and Vale University Health Board, Cardiff University's professor of practice in connectivity, and the Future Generations Commissioner for Wales.
Cardiff City Council says delivering the plan "will require considered partnership working with Government, Transport for Wales and other regional partners", emphasising that the £2 per day charge for non-residents entering the city could form part of the £2 billion funding needed.
The four main aims of the £2 billion plan are to tackle climate change, reduce congestion, improve air quality and provide ring-fenced funding for public transport. The charging scheme is aimed primarily at the second of these points, with no mention having been made of exemptions for zero-emission vehicles.
Cardiff previously had plans for a Clean Air Zone, but the scheme was cancelled due to fears that owners of older cars would be disproportionately penalised.
Do you think this is a good idea? Let us know your thoughts in the comments below...