Drivers caught in confusion surrounding new clean air zones
Different data sources put some cars in emissions 'no-mans land' as Birmingham and London clean air zones at odds with each other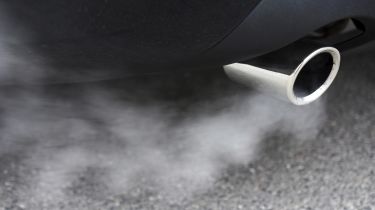 Authorities running clean air zones in two UK cities are using emissions data from conflicting sources, so cars that are exempt from London's Ultra Low Emission Zone (ULEZ) may be charged to enter Birmingham's upcoming Clean Air Zone (CAZ). That's despite both zones being based on the same emissions standards: Euro 4 for petrol cars, and Euro 6 for diesels.
London's ULEZ enforcement system and online checker uses data from car makers, the Driver and Vehicle Licensing Agency (DVLA) and the Vehicle Certification Agency (VCA). But Birmingham's CAZ, which will see drivers charged £8 to enter parts of the city from this summer, relies on a Department for Transport (DfT) website to determine if a car meets the standards, yet will send data to DEFRA (the Department for Environment, Food & Rural Affairs) for checking and enforcement.
• UK petrol and diesel 2035 car ban will include hybrids and vans
Birmingham's online checker warns that its accuracy "is always improving", but in the meantime drivers risk being told they will have to pay the charge when they don't, or that their vehicle is exempt when it's not.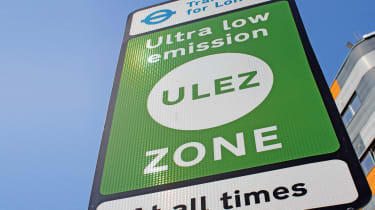 Auto Express has also obtained emissions data from the VCA that shows thousands of petrol vehicles were certified to Euro 3 standards – meaning they could be charged to enter both cities' zones – despite having emissions low enough to meet Euro 4.
Owners of these vehicles can apply for exemption from London's ULEZ, yet risk being charged if they do not. Transport for London told us: "Where a customer believes that their vehicle is compliant with the ULEZ, but is still being charged, TfL would encourage them to provide compliance evidence via its website. TfL doesn't apply a blanket rule as there are variations within a single manufacturer model line and also changes to models each year."
Birmingham City Council admitted to having "teething problems" with its vehicle checker, but said it was "working to iron out any issues". The council added: "Once those issues are resolved, there needs to be a period for motorists to check and prepare – and it has been suggested that this be a six-month period in fairness to all concerned. This remains in line with the previously-stated CAZ launch estimate of summer 2020. The key message is that if you are driving a Euro 4 petrol vehicle or Euro 6 diesel, your vehicle will be compliant with Birmingham's CAZ."
Much of the confusion relates to the complex nature of emissions standards. While some cars might actually have emissions that meet Euro 4 standards, for example, they would have been certified to Euro 3. Conversely, while it's widely held that Euro 4 standards began in 2005, a number of cars were certified five years prior to that date.
The unreliable data has also been questioned by some experts. RAC spokesman Rod Dennis said: "With the first clean air zones outside London coming into force this summer, it's essential drivers can quickly and easily find out if their car is affected. We've been calling for an online emissions checker for more than two years, so this is a step in the right direction.
"But we do have some concerns about how effective this 'beta' website currently is in checking the compliance of every vehicle. Drivers of some early Euro 6 diesel vehicles, for example, will face a strange situation where this website tells them their car is not compliant for Birmingham's clean air zone. But if they were to use London's website checker, where the Ultra Low Emission Zone standard operates to the same Euro 6 standard, they will find it is compliant. This explains why the new website carries a notice that asks drivers to check back on the site closer to the time new clean air zones come in.
"In short, a number plate is not a reliable way of finding out a car's Euro emissions standards so we recommend drivers double-check with their vehicle manufacturer to be sure.
"There is now very little time for drivers in cities such as Birmingham with non-compliant vehicles to change them. Those who still need a car for essential journeys but can't afford to switch to a compliant one will soon face daily charges as certain cities take action to clean up their air."
This confusion is a bad sign for motorists as a number of other UK cities, including Bath and Sheffield, are planning to introduce clean air zones too, although the Department for Transport (DfT) won't confirm or deny whether these will be added to the online checker tool in the future.
The DfT describes tackling high pollution levels as a "serious challenge" and said it's providing "financial and expert support" to local authorities to help them clean up their air.
What are your thoughts on clean air zones? Let us know in the comments below...