The MPG boosters
Want to improve your fuel economy? Chipping cars is the latest idea. We tried it, and the results were great!
It wasn't long ago that tuning engines was seen as a black art: the preserve of boy racers. Today it's a different story. Chipping your motor is no longer simply about boosting power. Some kits claim they can significantly improve fuel economy, too!
And Auto Express has put these eco-chips to the test, by fitting one in our long-term Ford S-MAX 2.0 TDCi. The results were impressive to say the least!
We devised a 68-mile round trip, covering both urban and motorway driving, and travelled it before and after the engine tweaks. We recorded a 14 per cent mpg improvement – enough to slash our annual fuel bill by £184, if we covered 12,000 miles a year.
The work was done by Diesel Power Tuning (DPT), which offers a 'plug and play' solution that doesn't alter your car's ECU or remap the engine. With such a 'non-invasive' technique, you plug a black box, programmed specifically for your model, into an underbonnet sensor and it starts working straight away. It was this simplicity, plus the fact DPT offers a chip designed for economy, that led us to choose it ahead of all the others. It told us to expect mpg improvements of 10-16 per cent. We were intrigued.
We set off from south London to Slough, Berks. Our destination was Paramount Performance, an official DPT dealer which had agreed to fit the box to our S-MAX and talk us through the process. But, of course, the journey wasn't just about reaching Slough on time; we were setting a benchmark mpg figure – one with which we could compare our return trip economy and so judge the effectiveness of DPT's product. After driving as economically as possible we reached Paramount Performance. The trip computer was reading 45.8mpg, bettering even Ford's official combined economy figure of 45.6mpg.
Managing director Paul Busby immediately led us downstairs to show off his pride and joy… one of the most advanced rolling roads money can buy. The £85,000 kit was shipped over from Australia earlier this year.
It presented too good an opportunity to miss, so we decided to test the car's power output before and after fitting the box. Although we weren't looking to boost the bhp, increasing this is a side effect of economy chipping, as Busby told us: "With an engine such as this, we usually see a 6-10bhp improvement. If you go for the performance chip, however, that can be as much as 25bhp."
Once the S-MAX had been backed into the garage and on to the rolling road, it was tied down securely. "These straps can take up to five tonnes, so we should be safe," said Gerald Morten, technical manager at Paramount. After three runs in third gear and two runs in fourth, the computer read-out informed us our S-MAX was producing a maximum of 151.8bhp.
That's 15.8bhp more than the Ford's official figure of 136bhp. This can be put down to the natural variation from engine to engine – and we must have had a particularly good one! Then it was time for the installation.
Partnership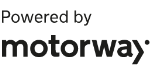 Need to sell your car?
Find your best offer from over 5,000+ dealers. It's that easy.
If you thought this was the point when laptops and heavy-duty diagnostic kit would be strapped all over the car, you'd be wrong. The procedure is very simple – so much so that you could even do it yourself at home. "Each DPT box comes with photo instructions, so you could do a DIY job in about 10 minutes," confirmed Martin Dowd, managing director of Ranstad, DPT's supplier.
The unit consists of a black box attached to a cable with double connectors on one end. Remove a plug attached to a sensor on the common rail (the part of the engine that regulates pressure in the fuel injectors), connect up the new cable and stow the black box safely under the bonnet. Ensure the wires are not touching any hot or moving components, and you're done! In no time our technician and diesel specialist Sean McGowan had finished. But before we set off for home to put our economy chip to the test, we fired up the rolling road once more – to see if it had affected our engine's power output. And, just as Paul Busby had predicted, it had. Our car had now reached a maximum of 160.6bhp – an 8.8bhp increase.
"With the economy chip, the power hike is simply a side effect of improving the engine's efficiency," explained Dowd. "Maximum torque moves lower down the rev range, so the car is easier to drive smoothly at lower rpm – which in turn improves fuel returns."
And he wasn't wrong. On the trip home, changes in the motor's torque characteristics were immediately apparent. Put simply, it made the car easier to drive in an economical way, letting us confidently cruise at 30mph in fourth gear. On arriving home, the average economy icon on the dash read 52.3mpg – a 6.5mpg improvement over the journey earlier in the day, on the same roads, with virtually identical traffic conditions.
So how can you squeeze this extra mileage from a motor that's already noted for its efficiency? And if these engine settings are better, why didn't the maker produce them this way in the first place? Dowd unravelled the mystery: "Production cars are designed to work anywhere in the world. Huge built-in tolerances allow for poor maintenance, low-grade fuel and ambient temperatures of -40oC to 50oC. In Turkey, for instance, the diesel is watered down by 10 per cent. But in the UK we have high-quality fuel, and temperatures that never get close to these extremes. So all we're doing is tightening up the tolerances, shifting the torque characteristics and improving efficiency."
We've proved DPT's product works, but are there any other advantages over rival engine upgrades? Well, the simplicity of installation means the box can be transferred from one car to another – as long as they have the same engine. It's also tamper-proof, so a fleet driver can't switch it from economy to performance mode when his boss isn't looking! And if you need to remove it, simply unplug the box and the vehicle returns to its factory settings.
Whether the unit is delivered to your door for you to fit yourself, or installed by a DPT dealer, the price is £350. Alternatively, if you already have the box but want to transfer it to a different type of engine or car, re-programming is around £100.
However, there are always two sides to a coin – and economy chips do have their drawbacks. "The biggest reservation motorists have about this technology is assuming that it will invalidate their car's warranty," Dowd admitted. "But in reality, having a 'plug and play' chip such as this doesn't actually void anything. "If there is a problem with the engine, the maker is obliged to investigate exactly what the cause is – rather than simply assuming the DPT box is to blame. If our modification is the cause, the manufacturer's warranty won't cover it, but we have product liability insurance in place up to the value of £2,000,000."
Another stumbling block is insuring a modified car. Often companies will void policies if they know the engine has been tinkered with – and only specialist outfits such as Adrian Flux will agree to offer you cover. However, DPT has struck deals with several mainstream insurers including Norwich Union and Zurich, and usually if it's an economy chip rather than a performance one that's fitted, it won't affect your premium.
The popularity of these economy chips is growing as the price of fuel increases. A handful of franchised Mercedes dealers in Holland are now offering DPT as an optional extra, and Dowd expects a similar pattern to emerge in the UK – once the product becomes more established.
DPT has also struck a deal with Titan Travel, a firm specialising in trips to sporting events such as the Le Mans 24 Hours. All 160 of its VW minibuses have been kitted out – and drivers have reported an eight per cent reduction in emissions.
If you're considering purchasing one of these chips, don't think that it gives you licence to drive like a lunatic and still see a return at the pumps. You need to adapt your style behind the wheel, too. But these modifications can make a difference – and with running costs going through the roof, every little helps.
Extra Info
Before chip fitted
Fuel economy Power CO2 emissions
Analysis: Our trip to Paramount Performance took in a mix of urban and motorway driving, but we still managed to better the maker's stated combined economy by 0.2mpg. When we tested the untouched car on the rolling road, it showed more than Ford's claimed 136bhp – yet there are always engine-to-engine variations. By driving economically, we had set a benchmark mpg that would be tough to beat...
After chip fitted
Fuel economy: 52.3mpg Power: 161bhp CO2 emissions: 141g/km
Analysis: Our test result of 52.3mpg represents a huge 14 per cent improvement in fuel economy. As mpg is directly proportional to emissions – burn less fuel, produce less CO2 – that means a 14 per cent drop in carbon output, too. While this program wasn't designed to increase power, the dyno showed a six per cent hike after the box was fitted – a side effect of boosting the engine's efficiency.