Drifting for the fans
Watch Ferrari, Mercedes and Audi perform for their Facebook fans in this official drift footage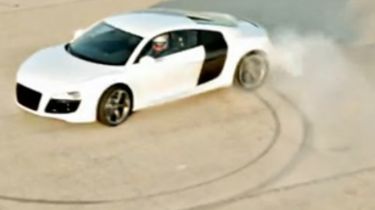 [[{"type":"media","view_mode":"content_narrow","fid":"78504","attributes":{"alt":"","class":"media-image"}}]]
Watch official footage from Ferrari, Mercedes and Audi as they thank their Facebook fans in this new drift video.
Ferrari use the 458 Italia to show its appreciation to its eight million fans, while Mercedes includes footage of the C63 AMG Coupe drifting at the Mazda Raceway Laguna Seca.
Finally, Audi thanks its 500,000 fans with a R8 V10 driven by Le Mans 24 Hours driver, Dindo Capello.
For more drifting action, watch our Porsche 911 Carrera S video review.