BTCC at Thruxton
Watch highlights of rounds seven, eight and nine of the 2012 British Touring Car Championship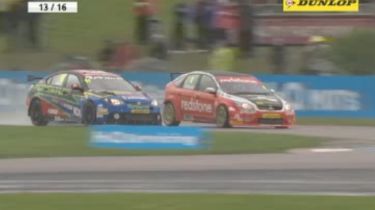 [[{"type":"media","view_mode":"content_narrow","fid":"78512","attributes":{"alt":"","class":"media-image"}}]]
Watch official highlights of rounds seven, eight and nine of the British Touring Car Championship 2012, at a very wet Thruxton Circuit in Hampshire.
Watch as drivers, including Jason Plato, Gordon Sheddon, Rob Collard and Dave Newsham, attempt to stay on the track in the tricky conditions.
Auto Express is an official sponsor of BTCC. Find out about upcoming races at www.btcc.net.