Pagani Huayra video review
Watch evo's exclusive video of the all-new 720bhp Pagani Huayra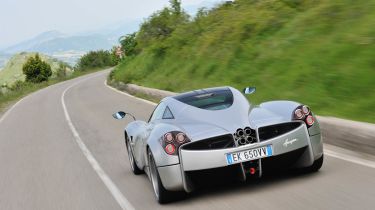 [[{"type":"media","view_mode":"content_narrow","fid":"78521","attributes":{"alt":"","class":"media-image"}}]]
Pagani has been ironing out kinks on its Zonda replacement for over a year now, and our sister magazine evo were the first to get behind the wheel of the incredible AMG-powered Huayra.
It's only the second all-new model from the Italian supercar maker in two decades. Pagani has dropped the ageing, normally aspirated 7.3-litre engine from the Zonda and replaced it with a new, twin-turbo 6.0-litre V12.
Watch Jethro Bovingdon's video review.