Car of the future - interior
In the next 10 years or so, cars will feature safety, comfort and efficiency technologywhich seems far-fetched today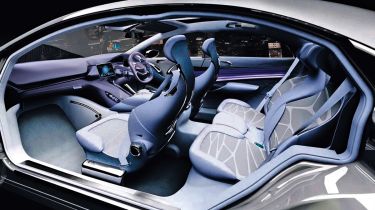 A host of personalisation and auto options will make cabin of future better than ever
Voice controlVoice-recognition systems, accessed via a mic in the sun visor, will work in tandem with the touchscreen. They turn speech to text and vice-versa, and read out E-mails, texts and Web alerts so your eyes are on the road. You can even dictate and send a reply.
Instrument panelSpeed, revs and other journey data will be displayed on a small customisable Thin Film Transistor (TFT) screen. It will be 3D so the information floats in front of the driver, free from reflections and interference. Head-up displays will also be commonplace.
Sat-navMore processing power will mean advanced sat-nav, with route directions superimposed over real-world images from many on-board cameras. They will also create digitally stitched-together images for safer parking. Real-time traffic data and re-routing will be more accurate and faster.
KeySmart key fobs will feature touchscreen technology so the driver can monitor the vehicle visually via real-time satellite images. They will store data about the car's status – location, fuel level, temperature, security – for remote monitoring via the 4G data network.
Screen speakersIt's possible to turn any flat, dense surface into an audio speaker by feeding an electric current into it to make it vibrate to produce sound. Why have separate speakers when the rear glass can do the job? Several technology companies are currently working on this.
Black boxesBlack box telematics will prove to insurers that drivers are safe, allowing them to cut premiums. Downloadable journey data will also help to manage running costs by plotting real-time fuel economy during every trip – useful for company car drivers.
Stereo subwoofersToday's subwoofer speakers are the size and weight of a stack of dinner plates, and you can hear them two streets away. Audio companies are working on smaller, lighter designs with sound manipulation technology to keep your tunes inside the car.
Cabin lightOrganic LEDs are the future of lighting. Using organic compounds which glow in response to an electric current, they give huge scope for cabin personalisation. They will auto-match your mood or the music playing, or occupants can adjust them manually.
Hi-tech air-conSmart air-con will focus only on parts of the cabin where people are sitting. It will feature more advanced filters to block out even the tiniest pollen and dust particles, and will feature an electronic 'nose' to detect outside smells and automatically switch to recirculate mode.
ConnectivityNeed to check the weather? In-car apps will offer a huge variety of data, just as they do on smartphones today. Some handsets will dock to the dash to become the touchscreen. Connectivity via 4G gives constant access to a 'personal cloud' of data.
Fatigue monitorsHigh-mounted cameras will monitor driver behaviour to stop people falling asleep. The tech uses the first few minutes of a trip to create a 'normal behaviour' template, then spot deviations.
Central screenComfort and convenience features will be controlled via touchscreen, which will vibrate through your finger to confirm an action. Buttons will be replaced by touch-sensitive trim. Also available will be gesture recognition – so the driver simply needs to wave a hand.
Partnership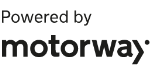 Need to sell your car?
Find your best offer from over 5,000+ dealers. It's that easy.
More spaceThinner front seatbacks will mean extra rear legroom. Interiors will generally be more spacious as stronger, lighter materials mean components can be more compact. Advanced windscreen pillars will be slimmer, creating a brighter, more airy environment.
Solar panelsUltra-slim solar panels will be built into the car's headlining, and use sun's rays to charge batteries and drive ancillary systems like the air-con. They're painted the colour of the car so are completely hidden, and they will help cut fuel economy.