BTCC at Snetterton
Highlights from rounds 16, 17 and 18 of the British Touring Car Championship at Snetterton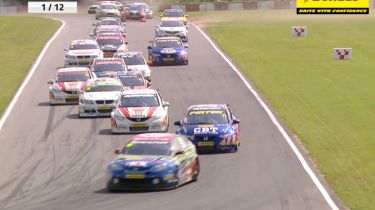 Watch official highlights from rounds 16, 17 and 18 of the British Touring Car Championship 2012 at Snetterton, Norfolk.
There's plenty of bumper-to-bumper action as the season continues at full pace, following impressive wins from Matt Neal, Gordon Shedden and Jason Plato at Croft last month.
Watch the video above to see all of the highlights from Snetterton. Plus, there's an interview with the current championship leader, Gordon Shedden.
Auto Express is an official sponsor of the BTCC. Find out about upcoming races at www.btcc.net.