Insurers defend black boxes after teen driver deaths
Teens die in car accident after speeding to get home before 11pm telematic insurance curfew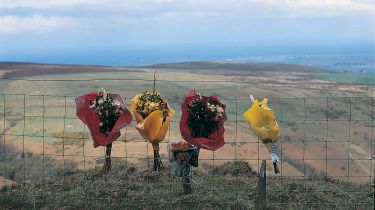 The car insurance industry has come out in defence of black box-based insurance policies after two teenagers died while rushing home to beat a curfew imposed by an insurer.
Oliver Pain, 18, and Harry Smith, 17, both died last November after Oliver's Renault Clio veered off the road near his home near Dursley, Glos.
The car was insured with a telematics policy, a type of insurance policy that uses an airplane-style GPS-enabled black box installed in the car to monitor how, where and when it is being driven.
Oliver's policy had a curfew clause which meant he'd incur a £100 fine if the black box detected him driving between 11pm and 5am. Night-time driving restrictions are common with telematic policies because that is when the majority of accidents occur.
During an inquest into the deaths, acting Gloucestershire coroner David Dooley said that Oliver repeatedly broke the speed limit, driving up to 74mph in a 60mph zone, in an attempt to get home before the curfew. Dooley ruled that Oliver's desire to beat the curfew had been a significant factor in his driving.
But key figures in the car insurance industry have defended the use of curfew clauses in telematic policies.
A spokesman for the Association of British Insurers said: "We wouldn't encourage anyone to ignore the terms and conditions of a policy – be aware of them and abide by them. Curfews are there to recognise the fact that most deaths and serious accidents happen between 11pm and 4am.
"However, if you do find yourself in a situation where you may breach the curfew, then let your insurer know – they will look at situations on a case by case basis."
A spokesman for the AA said that the insurance industry would be taking notice of the tragic event, but that it was too early to know if any changes to the rules around curfews would be made.
Earlier this year, the Department for Transport announced it was working on a green paper – to be published later this year – with proposals on how to improve the safety of young motorists. One of the measures to be looked at included temporary curfews for newly qualified drivers.
But at least one insurer believes that curfews are a mistake. A spokesman for ingenie, an insurance company that offers telematic policies, said: "Ingenie doesn't penalise with curfews. You can drive any time of day that you want because we don't think curfews keep people safer. Instead we try to protect against bad driving."
Telematic policies have become increasingly popular with insurers in recent years and have been hailed by the industry as a solution to the problem of sky-high premiums for young motorists because they can be used to reward careful and responsible drivers with big discounts.