Saleen confirms electric car in development
Saleen has announced it is develeoping a new electric supercar, which will be previewed next year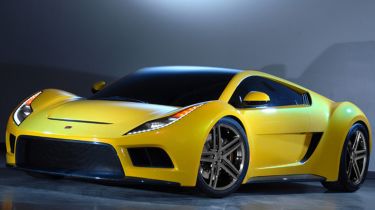 American supercar manufacturer Saleen has confirmed that it is developing a new electric car, which will be previewed with scale design models sometime next year.
Most of the technical details are still unknown at this stage, but the company claims that its new model will be "unlike anything currently in the marketplace. Throw out your pre-conceived notions and expectations. This vehicle will be revolutionary in its aesthetics and mechanics.'
Saleen appears to have noticed the current trend and uptake of electric cars. Steve Saleen, CEO, Saleen Automotive Inc said, "We intend to enter this market with an offering that is truly innovative and offers the styling and craftsmanship associated with the Saleen Automotive brand. The rapid pace of advancements in electric vehicle technology makes our entry into this market sector timely and should expedite completion of this project."
Saleen's most famous model, the S7, was produced between 2000 and 2004 but was unavailable to buy in the UK and featured a 7.0-litre V8, and was followed by a twin-turbo version that had a 248mph top speed. The car pictured is the Saleen S5S, and is the brand's last concept car, unveiled at the New York Motor Show all the way back in 2008.
Whether this new concept will feature a new styling direction or stick with the familiar wide, low shape as the rest of the brand's models. We'll have to wait and see what direction Saleen takes to building an EV.