Qoros 3 hatchback to debut at Geneva
The Qoros 3 hatchback, the second offering from the Chinese manufacturer, will debut at the Geneva Motor Show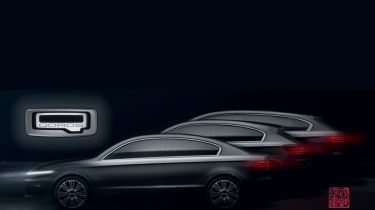 The Qoros 3 hatchback has made its public debut at the Geneva Motor Show. The Chinese manufacturer only just delivered its very first car – a 3 Saloon – to a customer a few weeks ago, and this 3 hatch will be its second offering. 
The hatchback is based on the same platform as the saloon model but has a slightly more stylish image. Tweaks have been made to the front grille, front bumper and fog lights to give a bolder appearance. Changes continue inside with new interior colour combinations now available.
The Qoros will be available in four specification levels: Essence, Experience, Experience Plus and Elegance. And equipment levels will be extremely generous. For example, Qoros' eight-inch touchscreen infotainment system and its QorosQloud connected services platform will be fitted as standard on all variants.
Despite having the same underpinnings as the 3 saloon, the hatchback has new C-pillars, a new roof, rear side panels and boot, with the rear overhang reduced by 177mm. It's built using the same high-strength steel as its bigger brother, which was recognised as the safest car of 2013 by Euro NCAP.
Engines will include a 124bhp 1.6-litre naturally aspirated and a 154bhp 1.6-litre turbocharged unit. Six-speed manual and six-speed dual-clutch automatic transmissions will be offered, sending power to the front wheels.
There is no official word on pricing or when the Qoros 3 hatch will arrive in Europe. As yet Qoros has no plans to offer its cars in RHD, so even if its does make it to mainland Europe it's unlikely to make it to the UK in the near future.