Is black box car insurance really a cheaper option?
Cheaper standard insurance and penalty fees could make insurance policies relying on black box telematics a costly option.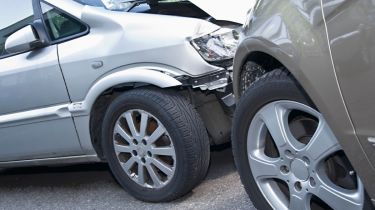 Auto Express has learned that black box insurance policies that track drivers' behaviour via GPS don't always offer value for money.
Standard insurance policies can cost new drivers as much as £2,500 per year. Insurance based on black box technology regularly claims to knock up to £1,000 off these premiums, but our research found that this isn't necessarily true.
The data we collected showed that black box policies are typically more expensive for students seeking third party insurance than traditional deals. Fully comprehensive cover for slightly older drivers with a black box tracker is slightly cheaper on average, though.
In many cases, drivers in their twenties - who are more likely to get fully-comp insurance - wouldn't even save £100 a year by getting a black box deal. Insurers are also less likely to offer premium-saving black boxes to those over 25 in full-time employment.
Black box car insurance: the hidden costs
These mobile phone-sized black box devices attach under your car's steering wheel or onto your dashboard. Satellite signals monitor your driving habits and the insurer uses this data to determine your insurance premium.
Factors such as how you brake and accelerate, your speed, distance travelled and even road positioning are taken into account. Drive well and you'll save money but what lots of drivers don't realise is that you could be fined if you drive badly.
A Daily Mail investigation discovered that drivers on black box policies could be fined for speeding, selling their car, switching insurance policy or breaching the contract's small print.
They found that £100 penalties are issued in the most extreme cases. Insurers like iKube, for example, fine motorists £100 per night for driving during the policy's 11pm to 5am curfew.
Drivers can face black box penalties from day one. Missing an appointment to get the device fitted can leave you up to £100 out of pocket. Not having documents like a driving licence, MOT certificate and proof of ownership during installation can result in fines between £30 and £45. You'll also have to pay to reinstall the black box if you buy a new vehicle.
Shop around for the best car insurance deal
Mike Powell, insurance analyst at research company Defaqto, says: "Black box insurance carries so many fees and charges, they need to be made much, much clearer."
"It's very easy for drivers to be taken in by the technology, along with the promised drop in premiums, but they can end up paying out a lot more than they thought."
• How to get cheaper car insurance
Despite these potential hidden costs, black box technology continues to grow in popularity as young drivers become increasingly desperate to save on their insurance bills. In 2009, this technology was only used on 100,000 live policies in the UK but today there are 296,000 cars with insurance black boxes on the roads.
Graeme Trudgill of the British Insurance Brokers Association said: "The rise of smartphone app technology will see sales of behaviour based products continue to increase.
"There are already many brokers offering conventional young driver products. Telematics provide another opportunity to save. BIBA's message is to consider both types of policy."
How black box cover premiums compare
| | | |
| --- | --- | --- |
| | Without black box | With black box |
| 17-year-old student (third party fire and theft) | £1,875.14 (Bell) | £2,109.29 (Drive Smart) |
| 17-year-old student (fully comp) | £1,633.03 (Endsleigh) | £1,254.51 (Drive Like a Girl) |
| 19-year-old student (third party fire and theft) | £750.48 (Bell) | £1,346.25 (Drive Smart) |
| 19-year-old student (fully comp) | £837.40 (Bell) | £821.95 (Hastings Direct) |
| 21-year-old office admin (fully comp) | £647.66 (Bell) | £564.80 (Drive Like a Girl) |
| 25-year-old teacher (fully comp) | £513.77 (Endsleigh) | £522.58 (Tesco) |
| 30-year-old salesman (fully comp) | £475.63 (LV) | £718.21 (Wise Driving) |