Mercedes will offer wireless charging by 2016
Mercedes demos its wireless charging technology, available as an option on all plug-in hybrid and pure electric models within two years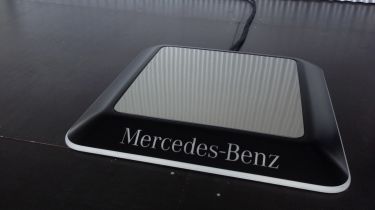 Messy charging cables could soon be a thing of the past thanks to a groundbreaking wireless charging system that Mercedes is aiming to offer within the next two years. We were given a demonstration of the technology using the new Mercedes S500 Plug-in hybrid – likely to be the first model offered with the tech.
The system consists of a charge pad that plug into the mains and sits on the floor of your garage or parking space, and a car pad attached to the underside of the engine bay. The electricity is transferred using a process called induction and is just as efficient as using a charge cable, topping up the Plug-in S-Class from zero to 100 per cent in two hours.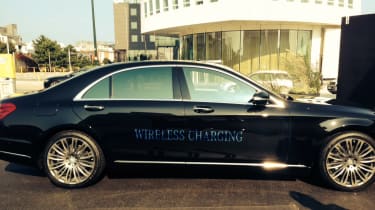 Initiating a charge couldn't be simpler. The pad illuminates when it senses you approaching, while the central screen displays two yellow lines to help you align the car perfectly. When you drive over the pad another sequence of graphics helps you to locate the two induction pads on top of one another, and when the graphic turns green the charging process starts automatically.
Mercedes claims the technology is perfectly safe, so your cat won't get toasted if it crawls onto the pad and pacemakers in close proximity shouldn't be affected. There are several issues to still be ironed out though; thanks to their raised ride height larger SUVs will need height-adjustable suspension to drop then closer to the road, and there's no decision yet whether to offer the system as a retrofit option for early adopters of Mercedes' electric cars.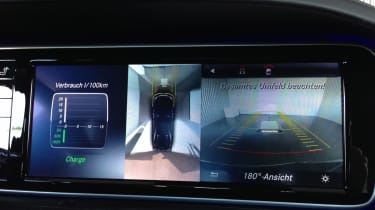 Mercedes is working on the technology with BMW to try and create an industry standard for the technology so in the future you should be able to charge your BMW i3 and Mercedes B-Class Electric on the same wireless pad.