If I was PM... Mike's Motoring Manifesto
With a general election looming, and the roads and transport set to be key issues, Mike Rutherford spells out changes that need implementing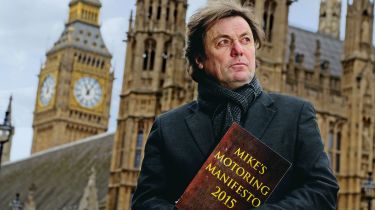 Why things need to change
The major political parties have proven over the decades that transport and motoring are low on their priority lists. Whether it's been Conservative or Labour in the past, or the Coalition of the last five years, they've all been guilty of treating motorists, public transport users and bike riders with contempt.
Ministers and MPs often enjoy the luxury of travelling outside the traditional rush hours when commuting to and from Westminster. And for good measure, they allow taxpayers to pick up the tab for the trains, taxis, planes or chauffeur-driven limos they use.
General election 2015: who is on the side of the motorists?
Their recent (collective) decision to spend £70billion of OUR money on a new railway linking northern and southern England (honest) is further proof that they're heinously out of touch with the needs of the British people. 
Clearly, they're bereft of ideas when it comes to providing quick, cost-effective solutions to long-running transport problems. They need help. And that help is here – in the form of a few extracts from Mike's Motoring Manifesto (MMM).
Mike's Motoring Manifesto A-Z
• Abolish local congestion charges and tolls, as well as similar taxes and scams operated by cynical, motorist-loathing political fiefdoms, such as London and Durham 
• Acknowledge that flexible, low cost, 24/7 rental cars that drive themselves will soon be a reality – thereby making many rail, bus and coach services redundant 
• Automatic, no-nonsense financial compensation for motorists whose cars (including wheels) suffer pothole damage on state owned and managed roads  
• Available UK-based armed forces personnel and vehicles to be called in to help clear UK roads and pavements of ice, snow, floods, and to come to the aid of stranded citizens
• Ban the automatic renewal of annual car insurance policies. They must not be renewed until the policy holder formally states he wishes the cover to continue
• Bus drivers in bus lanes to 'wait in line' – due to a new law preventing them from using regular car/van/truck lanes to overtake other bus-lane vehicles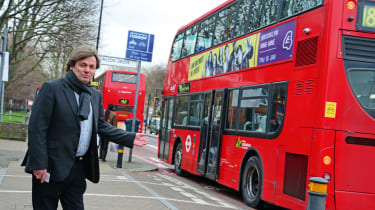 • Cancel the £70 billion (and rising) HS2 rail road for the few. Focus on widening existing and building more car/van/bike roads for the many – below ground if necessary
• Cars and other vehicles seized from criminals, but still usable, must be sold at charity auctions rather than automatically crushed for mere scrap value
• Commitment to abolish existing toll routes and formally declare the British Isles (or England, at least) proudly toll-free to residents of Britain (or England) 
• 'Congestion' signs flashing on motorways rated one to 10 – with one meaning minor delays/don't divert, and 10 meaning major problems/consider alternative routes    
• Cyclists without lights (plural) to be deemed as illegal and socially unacceptable as car, motorcycle, CV and PSV drivers guilty of the same serious offence  
• DfT and other agencies to count accurately the number of drivers (with UK, non-UK or no licences) using British roads, as they currently admit they have no clue of how many there are 
Partnership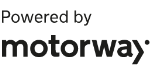 Need to sell your car?
Find your best offer from over 5,000+ dealers. It's that easy.
• Enforceable legal requirements on each political party to implement its stated manifesto promises immediately after forming a working government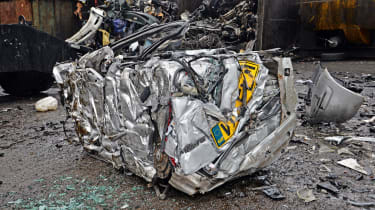 • Fewer 'road liable to flooding' signs and more flood defence works to protect roads, pavements, road users, pedestrians and property
• Financial incentives – via tax breaks – for commuters to work from home occasionally. Councils to encourage building of offices/ studios in private homes/gardens 
• Formally experiment with, and monitor (for one year), US-style undertaking on three/four-lane motorways and A-roads to make more efficient use of limited road space  
• Free public transport or ambulance cars or unlimited parking in/around hospitals for patients with cancer or similar long-term and life-threatening illnesses
• Generate more income from road users who currently get off lightly, such as foreign truckers, unofficial 'mini cab' drivers, cyclists, city centre rickshaw operators, etc
• Government to assure those who've invested in diesel cars they will not be financially punished – as has been suggested – for using such cars in future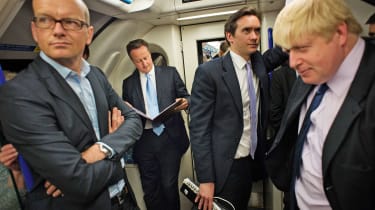 • Greater police presence – on pavements, roads, in cycle paths and at car parks targeted by thieves. That's proper cops – not cheaper, wannabe or fake versions
• HGVs restricted to First lane on three-lane motorways and A-roads (or lanes one and two on four-lane highways). Trucks incapable of a steady 56mph to find alternative routes
• Heavy fines for councils and others who fail to replace blown bulbs in bollards and other street furniture. Proceeds to road accident victims
• Hi-tech rear/side/front view mirror kits compulsory on all HGVs in, or visiting – Britain. Drivers arriving in LHD trucks can buy and fit them at UK ports
• Hour-long driving appraisals (not tests) annually for ALL drivers in own cars. Qualified instructors, retired cops, IAM staff, etc could charge £20, with written report/score included
• Insurance and registration plates for all cyclists on public routes. Owners of registered motorised vehicles who also pedal can use their car/van/motorbike policies and reg numbers
• Larger fines (paid via instalments over years, if necessary) for drunk or stoned drivers or riders. All income to be diverted to genuine victims of such motorists   
• Legal restrictions on fees/fines imposed by mercenary parking companies and councils who can, and do, charge workers and hospital patients circa £50 per day to park
• Local council registration schemes (optional) for owners of 4WD vehicles who may wish to offer support when snow/ice/floods cripple roads and pavements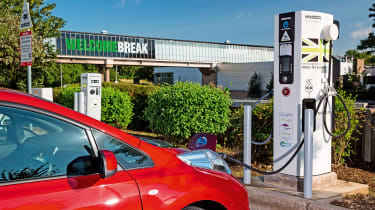 • Makers of 100 per cent electric vehicles publishing maximum range capabilities must show minimum figures equally prominently – E.g. Approximately 60-132 miles
• MPs commuting to work must regularly (at least six months per year) slum it with constituents in cattle class buses and packed second-class train carriages
• National 'white lining' programme to begin immediately. Many of the lines and safety messages on road surfaces have worn out and urgently need repainting
• Nationwide and detailed review of speed limit signs – with some to be increased and others (on narrow country lanes, for example) to be decreased
• Noisy, slow, congestion-causing refuse trucks, street sweeping vehicles, JCBs, etc to use public roads between AM and PM rush hours only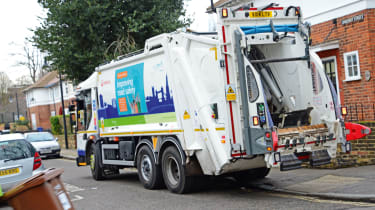 • 'Official', but largely fictitious mpg figures scrapped. Real world (i.e. lower) mpg tables to be compiled. Independent testers, car mags, etc should assist in the assessments
• 'Oncoming vehicles in middle of road' signs replaced by widening schemes that will prevent larger vehicles being forced to dangerously occupy the middle of roads  
• Outlaw car repair and other motoring-related prices that fail to include VAT. Fine garages and others who mischievously quote meaningless pre-VAT prices
• Parking 'enforcers' to stop ticketing and get stuck in, directing traffic after accidents. Must also assist with post-prang clearing/sweeping of roads and walkways 
• Parking fees charged by councils to be fully, or partly, refunded when drivers show receipts proving they've shopped in local stores, eateries, cinemas etc
• Personal plates on buses and other PSVs banned. They hide the true age of vehicles that often carry small children. Vehicle age to be prominently shown on bodywork 
• Potholes to be immediately filled by established local builders liaising with councils regarding safety, standards of workmanship, materials, pricing and guarantees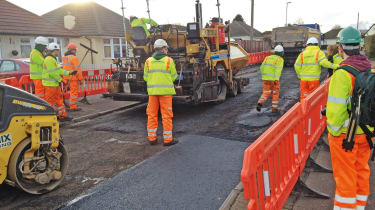 • Reduced on-street parking fees for drivers of 3m cars.Higher charges for 5m (or longer) cars. The more space a driver occupies, the more he pays!
• Replace huge, noisy, thirsty and largely empty rural buses with quiet, fuel efficient six to eight seat 'community' or 'village' cars that can be booked in advance
• Reverse the bonkers rule that permits motorway service areas to impose parking fines on tired drivers who doze for two hours or more in their vehicles 
• Riding and driving education and awareness courses in every school, and university. Combined with hazard perception and First Aid classes
• Self-insure schemes, insurance clubs/unions etc permitted and encouraged to combat the rip-off prices charged by the car insurance industry 'establishment'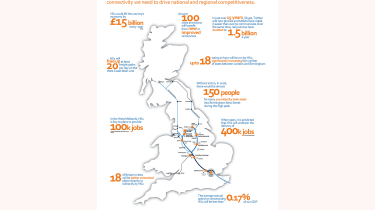 • Scrap the £5,000 state hand-out to comparatively wealthy buyers of electric cars. Then, divert the subsidy to skint and stranded low income rural folk
• Tit for tat system whereby vehicles from tolling nations such as France, Italy, etc pay to use our motorways while those from non-toll Belgium, Germany, etc do not 
• Yellow-on-blue motorway signs to point drivers towards popular venues such as air and sea ports, shopping malls, stadiums, non-motorway fuel stations, etc
• Zero tolerance of – and large fines for – uninsured, unlicensed or drunk drivers and cyclists driving or riding in public places. All income diverts to accident victims 
Party promises 
Conservatives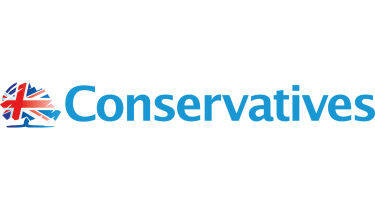 The Tories have promised to be "on the side of the motorist" if elected in May, with plans to implement transport policies that benefit drivers, plus users of all modes of transport. The party pointed to £15billion pledged for road improvement over the next five years by the current Coalition Government, of which it's a part. Plus, it highlighted the fuel duty freeze and more than £600million spent on reducing nationwide pinchpoints. A spokesman added: "If elected, we would build on the work already carried out or initiated in this parliament."
Labour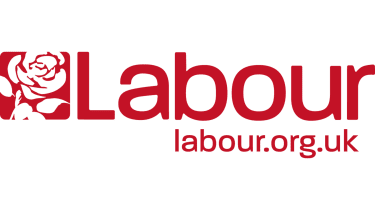 Labour declined to comment officially on Mike's Manifesto, but when we spoke to the party in May 2014 it promised a road network that "works better for all road users" with a long-term maintenance strategy in place. It wanted a focus on the environment and road safety, plus said it would "take action" on young driver safety and insurance premiums. Labour has also called a halt to the progression of any more managed motorway schemes. 
Liberal Democrats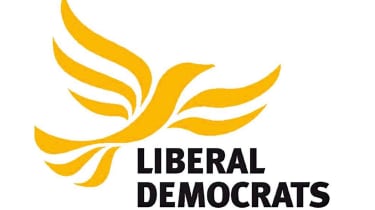 The Liberal Democrats also refused to offer an official comment on Mike's Manifesto, but as part of the current Coalition, it has pledged £200million to road repairs with more destined for local councils. The Lib Dems have been heavily involved in ultra-low-emission vehicles, with Deputy Prime Minister Nick Clegg spearheading the £500million campaign. The party also pointed to the fact the fuel duty has been frozen while it's been in Government alongside the Conservatives.
Do you have any suggestions of your own? Let us know in the comments below...