Ten reasons why Apple will be worrying car makers to the core
Amidst rumours of Apple producing its own car, Steve Fowler lists ten reasons why the tech giant should be taken seriously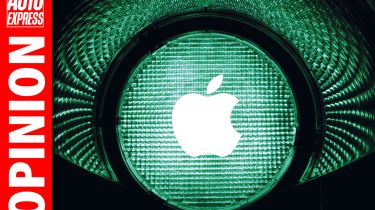 Rumours have been rife over the past week that Apple will be going head-to-head with the automotive giants by producing its own car. 
• Is there an Apple car on the way? 
Apparently project Titan is underway at Apple's HQ, with hundreds working on an electric car programme. But will it see the light of day?
Here's why we think Apple should be taken seriously:
1. Apple is cash rich, with a reported $180billion (yes, billion) to spend – more than enough to fund a complete all-new car company.
2. Many of its senior team have car industry experience, from senior vice-president Eddy Cue, who's also on the board of Ferrari, to Marc Newson, who designed the 1999 Ford 021C concept car.
3. It's been learning lots about the car business through working with car makers on CarPlay.
4. If there's one company Apple wants to beat, it's Google – car makers are small fry in comparison.
5. It already has a network of retailers around the world who could sell an Apple car.
6. Recruiting talented engineers is already a big problem for the car business – the likes of Apple is far more appealing to young software engineers.
7. Cars being increasingly software-based plays directly into Apple's hands.
8. According to the Wall Street Journal, Apple is already talking to potential manufacturers.
9. Tesla. Okay, so it's losing money, but it's making waves. And I refer you to point one.
10. Apple is the most valuable company on the planet, recognised and admired the world over with millions of existing customers – not a bad starting point for a new car company.
So, will it happen? It'll be a massive task for Apple, but car companies are at their most innovative when challenged – and that could benefit us all.
Do you think Apple could be a serious contender in the new car market? Let us know in the comments below...