Apple Car: Hyundai pulls out of autonomous technology deal
Hyundai says it's no longer considering partnering with Apple for future autonomous vehicle technology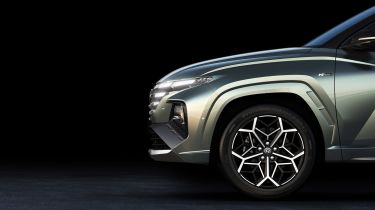 Negotiations have broken down between Hyundai and Apple over their joint development of autonomous vehicle technology. Over the past few months, the Korean brand has been trying to manage an internal breach regarding its collaboration with the Californian tech giant, but Hyundai has since quashed the rumours.
In a statement to its investors, Hyundai Motor Company said: "We are receiving requests for cooperation in joint development of autonomous electric vehicles from various companies, but they are at [an] early stage and nothing has been decided. We are not having talks with Apple on developing autonomous vehicles."
The announcement was followed by a six percent decrease in Hyundai's stock, wiping around £2.1 billion off the company's market value. The downturn follows the recent £5.8 billion uplift to the brand's finances, after news broke of the pair's potential collaboration in January. 
Hyundai-Apple collaboration: market controversy
Hyundai's recent £5.8 billion stock jump was the largest increase in the firm's market value since 1988. It was a response to a statement from Hyundai, which claimed it had finalised internal talks on the Apple Car project and was waiting for the approval of its chairman.
However, a few hours later, Hyundai issued a hazier version of the same statement, which omitted Apple. The firm's official stance reads: "We've been receiving requests for potential cooperation from various companies regarding development of autonomous EVs. No decisions have been made as discussions are in [an] early stage."
Apple is yet to release any official information on its new autonomous car, which likely caused Hyundai to pare back its original statement. But, as it's primarily a technology company, Apple will likely need an automotive partner to handle processes such as manufacturing, chassis development and crash safety, should the company go down the route of launching its own autonomous electric vehicle.
However, in the last two years, Apple has also flirted with the idea of simply developing self-driving vehicle technology, which it could then sell on to third-party manufacturers and avoid the expense of producing its own vehicle.
Back in 2017, Apple announced it had abandoned its plans to build an autonomous vehicle, sacking around 200 employees in the process. As part of the restructure, Apple also launched Project Titan – an autonomous technology project, which could now be used as a supplier of autonomy systems for Hyundai.
What do you make of Hyundai's involvement with Apple on autonomous vehicle technology? Let us know in the comments section below…