Bloodhound SSC's model rocket car challenge
We join teenagers learning the basics of the Bloodhound land speed record bid in a project inspiring the next generation of engineers
"The car looks good, the lines are smooth and it may just do it." Those were the words of Mark Chapman, chief engineer of the 1,000mph Bloodhound SSC project, as he inspected our design. He wasn't referring to the monster machine powering Andy Green to his supersonic debut, but our own attempt to break the land speed record.
Auto Express joined Bloodhound at Pimlico Academy in London for the inaugural category B model rocket car challenge – for rocket-propelled cars with a blast equivalent to 2.5 Newton seconds – where a new land speed record would be set. We were also keen to see how it's inspiring students worldwide to pursue STEM (Science, Technology, Engineering and Mathematics) subjects.
• Jaguar F-Type to support Bloodhound record attempt
The aim of the challenge is for students to build a chassis out of identical materials, strap different tiers of rockets to it and race for the record books – a low-key version of Chapman and co's attempt. So far, the programme has been a huge hit, with thousands of students taking part, and it's easy to see why.
The day started with Bloodhound staff teaching the basics of rocket building, before the students make their own. They were given identical pieces of blue Styrofoam, straws, wheels and some carving tools. As 'technical consultants', we joined Pimlico Academy's Bolaji Omisore and Dean Yang, both 14.
Dean and Bolaji opted for a sleek design with a narrow front to cancel out any steering issues. Weight was reduced as much as they dared. Chapman advised: "The trick is to find the right balance between strength and lightness."
Our model also featured air channels to reduce air resistance – after all, the less surface area, the less drag and ultimately more speed. Perfect. But the schoolchildren were typically self-assured, and lunch money became the currency of confidence – bets were placed before a wheel had turned.
The race followed Guinness World Records guidelines; the rocket cars were attached to metal lines running from one end of the track to the other, and stopped by foam padding. A metal box with copper wires in the middle recorded the 50-metre dash to give an average speed. To meet land speed record rules, each car has to be raced in each direction to generate an average that's used as the potential world record.
As the first car set off, we were shocked at the speed. They might be Styrofoam and straws, but they took off like real rockets, reaching 50mph in a split second. As each car was run, the differences in performance – all down to the students' aerodynamic designs – was remarkable.
Dominating the competition were the thinnest cars with the smallest surface area, and the Auto Express model headed the 20-strong field. We hit an average top speed of 54.96mph – impressive but ultimately disappointing as the winning team of 14-year-olds Kai Capidore and George Robson set the record at 55.97mph with a lightweight, streamlined design characterised by a Bloodhound-like fin.
Partnership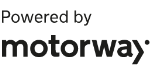 Need to sell your car?
Find your best offer from over 5,000+ dealers. It's that easy.
While we missed the record book by a few digits (we'll be back next year!), breaking it was never the full intention. The challenge is about creating an "attitude of innovation". And it's working – many of the youngsters were staying after hours to brainstorm new ideas and make the cars faster.
This excitement isn't temporary, either. Universities across the country are reporting increases in engineering applications, citing the Bloodhound project for turning engineering from what's perceived to be a dull subject to what it really is: the stuff that turns science into practicality.
So, while Bloodhound is unlikely to come knocking on our doors for technical advice, we might just have been working alongside the next crop of Adrian Neweys.
Student eyeing sound barrier
Bloodhound isn't the only British outfit eyeing the sound barrier; university students are at it as well. Samvir Thandi, 19, a first-year undergraduate at the University of Southampton, broke 200mph in a similar rocket car challenge – and is now targeting the sound barrier (at 761mph) with his model rocket before Bloodhound's 1,000mph bid in South Africa. He said: "In terms of engineering, it's very different.
So it requires a new way of thinking." Samvir is using his aerospace engineering degree to custom-build his model rocket car. He added: "This is unknown territory; it's very rapid and spontaneous."