"It's optional extras that car buyers need to think about carefully"
Too often new car buyers don't think about optional extras - and that's a big mistake, says Mike Rutherford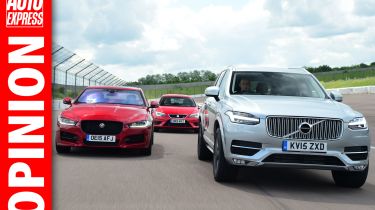 I honestly can't remember the last time I drove a mainstream all-new model that was badly designed, unsafe, poor performing or unreliable.
The hundreds I've driven over the last couple of years have started and stopped impressively. Each one has eagerly negotiated every bend, hill or tricky surface I've subjected it to. None has left me feeling unsafe.
In terms of comfort, flexibility and cost-effectiveness, all have been admirable. Pure electric cars aside, I haven't been left stranded and, overall, I'd rate state-of-the-art petrol or diesel vehicles good to great.
• Full guide to buying a new car
Put another way, although there is such a thing as a bad car, there's no such a thing as a bad new (ie latest generation) internal combustion-engined car in showrooms today.
The prospective buyer now knows (thanks to NCAP and the like) how safe the vehicle he or she is considering will be. It'll look the part – to his or her eyes, at least. And in terms of its driving prowess, it'll sit somewhere between A and B – acceptable and brilliant.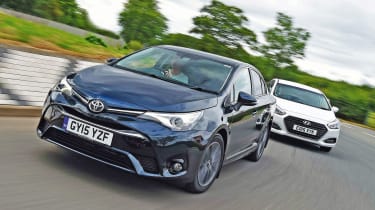 A combination of Auto Express tests and brief test drives via franchised dealerships is the essential icing on the cake. Whether paying a basic price of sub-£10k or £100k-plus, that new car will be right.
So, with all this in mind, it's the optional extras that buyers need to think about more carefully than ever. Too often they don't. Big mistake. What we're talking here is transforming the right car into an extra-special car.
Initially, I decided that the £10,000 worth of options on the Audi Q7 I drove to Germany and back in atrocious conditions earlier this month couldn't possibly be justified.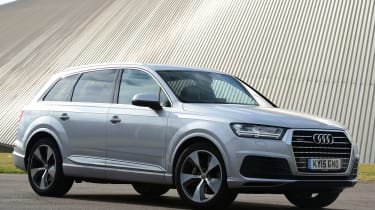 But carefully considered items such as improved wheels and tyres, adaptive air-suspension, a rear view camera, a driver's memory function for seats etc all combined to undoubtedly improve my safety and security levels on roads battered by unusually vicious weather.
• How to value your car: complete guide
Not so long ago, I'd have baulked at a £600 price tag for Audi's Virtual Cockpit – a foot-long, CinemaScope-like secondary sat-nav display perfectly located behind the wheel. But it's a small price to pay for such a brilliant and safety-enhancing driver aid.
Next time I shop for a new car I'll be reminding myself that its interior is as important – if not more so – than its exterior, or the engine. You should do the same. If only for the sake of your safety and security.