Ford and Google to team-up on driverless car project?
The car manufacturer will reportedly collaborate with the tech giant on the latest autonomous technology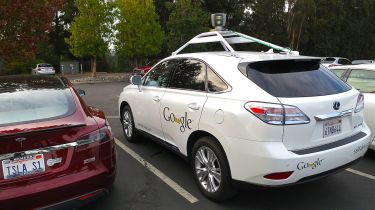 Search engine giant Google is in talks with Ford to join forces in the race towards driverless cars, according to sources. Google's been working on its own autonomous driving prototype for a while but with the might of Ford's manufacturing behind it the project may just step into a higher gear. If the reports are accurate we expect a formally announcement to be made at the Consumer Electronics Show in Las Vegas in January.
• Read about Google's driverless car program here
The partnership would be mutually beneficial for both companies. Google would have the manufacturing expertise of a global car company behind it - while Ford would have access to the data Google has amassed over 1.3 million miles of autonomous driving trials.
Google's self-driving prototypes are the result of five years of research, but while the software is the company's strong point, the cars themselves have either been low-speed electric prototypes or modified vehicles from other manufacturers. A partnership with Ford would allow the companies to produce real, fully-fledged cars with autonomous capabilities from the ground-up.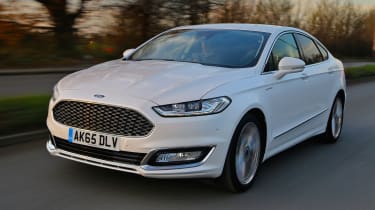 Ford's own self-driving prototypes have been slow to develop, with the focus being on driver-assist technologies like lane-keeping and parking assist. Raj Nair, vice president of Global Product Development at Ford said: 'It's a really big step from these driver assist technologies to fully autonomous vehicles.' The new partnership may aid the development of such tech.
• Self-driving cars: everything you need to know
This isn't the first connection the two companies share, though. Former Ford CEO Alan Mulally joined Google's board last year, while another high ranking Ford executive, John Krafcik now heads up Google's self-driving division.
Nothing has been confirmed, though Ford's stock took a jump on the stock market as the potential partnership was reported. We're likely to have confirmation at the CES show in January.
Do you think the Google/Ford partnership would be beneficial? Let us know your thoughts in the comments...