DVLA nets £42k in clampdown on foreign cars outstaying welcome
Nearly 3,000 vehicles seized as DVLA scheme targets drivers failing to register foreign cars after six months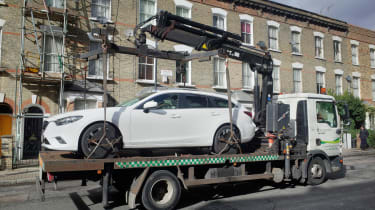 A successful pilot scheme run by the Driver and Vehicle Licensing Agency (DVLA) to crack down on foreign cars remaining unregistered in Great Britain has grown into a nationwide operation, Auto Express can exclusively reveal.
Foreign motorists are allowed to drive for six months on their own country's plates before needing to apply for a UK registration and pay vehicle excise duty. Since the trial was started in April 2014, the DVLA has seized nearly 3,000 vehicles from abroad that have illegally overstayed in the UK, recouping more than £42,000 in lost taxes.
The first six weeks of the trial saw 237 unregistered foreign vehicles caught, but according to figures obtained by Auto Express, the programme has since expanded significantly. While only four police forces were involved in the pilot, that's now risen to 15, with the scheme gaining guidance and input from HM Revenue & Customs (HMRC).
The latest figures show that, last year, the DVLA seized nearly 1,800 vehicles, with some months seeing more than 200 unregistered foreign cars being confiscated.
Between 2012 and 2014, before the pilot scheme had started, just 143 cars had been seized in total – that's only a fraction higher than the average monthly figures in 2015.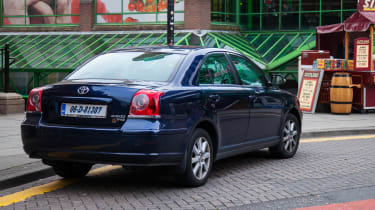 The success of the scheme is partly down to the co-operation between HMRC and police forces. HMRC provides information to the police, who use Automatic Number Plate Recognition data, to help identify those flouting the law. Thames Valley, Hampshire, West Midlands and Northamptonshire Police were the first to take part, and the scheme is now growing across Great Britain. Police Scotland is one of the latest forces to receive devolved powers from the DVLA to seize vehicles.
Owners of confiscated cars are sent an out of court settlement equal to 1.5 times the outstanding vehicle tax rate, plus £30. Those who refuse to pay the fee could face prosecution by the authorities.
So far, the Government has been able to recover £42,703 through out of court settlements, and has successfully prosecuted 621 drivers for failing to pay the required road tax and registration fees.
A DVLA spokeswoman told Auto Express: "This action has helped remove foreign- registered vehicles that pose a potential danger on our roads, and has sent a clear message that we will clamp down on those who break the law, fail to pay their taxes and put people's lives at risk."
She added: "Since the trial ended, the DVLA has continued to work with police forces to address the issue of foreign-registered vehicles overstaying."
What do you think of DVLA's clampdown on foreign cars? Let us know below...