Mercedes' next generation diesel engines promise lowest emissions yet
New family of diesel engines from Mercedes is more powerful than predecessors but complies with stricter 2017 emissions rules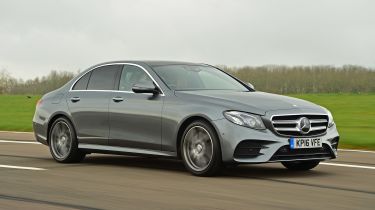 Mercedes has introduced a new family of diesel engines offering the latest advanced technology for improvements across the board. The new engines are not only more powerful than the outgoing units, but are significantly cleaner and more efficient too. The introduction of these engines makes Mercedes the first manufacturer to bring diesel engines to market which already fulfil upcoming EU emissions regulations – pegged for introduction in 2017.
The new engines use technology such as exhaust-gas recirculation and stepped combustion chambers, but the latest design allows these features to be integrated into the engine block and positioned in a more compact fashion, rather than under the car floor as in older engine designs. This enhances the system's overall effectiveness, as it's not as dependent on ambient temperature and driving style.
The first time this new engine will appear in a Mercedes will be in the new E-Class. Mercedes quotes impressive economy and emissions figures for this engine, with a claimed 72.4mpg and 102g/km of CO2.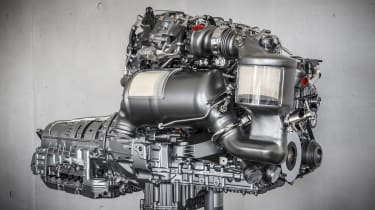 However, where many manufacturers have difficulty meeting the current EU regulations on NOx (nitrogen oxide) emissions, Mercedes engines undercut the 80mg/km limit on all applicable routes. In some cases, the engine fitted to the Mercedes E 220d emitted as little as 13mg/km, even at low ambient temperatures.
• Three-cylinder Mercedes diesel on the way
Mercedes will equip this engine generation in all its diesel cars by 2019 at the latest, and its modular nature should allow for all sorts of configurations – longitudinal or transverse, as well as adding or removing cylinders.
Mercedes doesn't plan to rest on its laurels though, instead promising to continue improving the effiency of its existing engines as well as its new ones. Another big move will be the use of particulate filters on Mercedes petrol engines – the first time this has been implemented. The first time we'll see this is on the S-Class, before a gradual rollout across the Mercedes model range.
Do you think manufacturers should be working harder to fulfil emissions regulations? Let us know in the comments below...