'British execs in the car industry continue to overachieve on the global stage'
The influence of Brits on the cars we buy and dream about is greater than ever, says Steve Fowler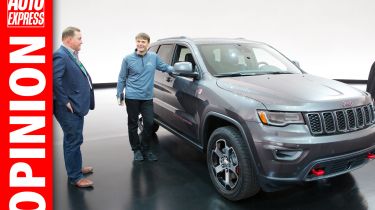 While the debate continues about Britain's position on the European political map – for the record, in our online poll 50 per cent of Auto Express readers said they'd vote to leave the EU and 34 per cent wanted to remain in – our fifth annual Brit List reveals the most influential British executives on the global car stage.
If anything, the influence of Brits on the cars we buy and those we dream about is greater than ever. Brits have always over-indexed in the most senior positions, due in no small part to our culture – as this year's number one Brit, Mike Manley, told us, being able to understand and work with different cultures comes naturally to Brits. And, he says, that's thanks in no small part to our proximity to our neighbours – living in Europe we get to travel to different countries and cultures all the time.
Manley has done an incredible job at Jeep, as sales bear out: up from 320,000 in 2009 to 1.23 million in 2015. That success has brought him even greater responsibility within Fiat Chrysler.
• 2016 Brit List: top 50 UK car execs named
I was lucky enough to go and spend some time with him at the company's HQ in the US. The way he's developing Jeep is hugely impressive and something he doesn't take lightly – there are few brands more cherished by Americans and car fans across the world. Yet Manley is doing it in a very measured, determined and British way – with warmth and good humour.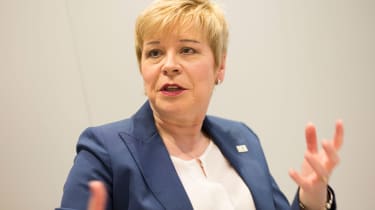 Our number two Brit, Linda Jackson, is also busy reigniting a famous foreign brand, Citroen. She's also the highest-placed woman ever on our Brit List. Brits may over-index in the car business, but women are still under-represented. Both Jackson and Manley are fine examples to young Brits of both sexes just what can be achieved in the car business.
What do you think about Britain's future in the car industry? Let us know your thoughts in the comments below...