The Brit List 2019: UK's top car industry execs named
We count down the most influential car industry executives born and bred in the UK
The United Kingdom continues to stumble towards some sort of Brexit, it appears, yet this year's Auto Express Brit List – our eighth – demonstrates that British talent still wields significant influence at the top of the car industry, in Europe and beyond.
This year's ranking includes our first-ever Hall of Fame inductee from the world of finance, plus key professionals who hold top-level roles in everything from supply-chain management and logistics to design, marketing and public relations.
Our judging panel spent the best part of a day arguing over who to include and in which order – and the debate continued afterwards on e-mail. The team included a record number of new entries, reflecting the shift in the car industry's focus towards electrification, autonomous driving and the lucrative Chinese market.
As usual, our panel took into account each individual's achievements and importance within their organisation, as well as their company's performance over the past year. And previous outright winners – the members of the Auto Express Hall of Fame – were not eligible for inclusion.
Scroll down for the top ten in detail, with the full list available on the next page.
10. Jon Goodman
Chief Operating Officer, Polestar
Formerly boss of Peugeot in the UK, Jon Goodman has gone from strength to strength at Volvo - and there's every sign that the Swedish company's fledgling Polestar brand, where he's Chief Operating Officer, is heading in the right direction too.
Polestar has yet to deliver a car to a customer, but there's huge interest in its mixture of restrained Swedish styling and pure-electric powertrains. The opening wave of production for the first model, the Polestar 1, is already accounted for and the Polestar 2, a crossover hatchback, already looks well equipped to take on the Tesla Model 3.
9. Simon Sproule
Chief Marketing Officer, Aston Martin Lagonda
These are busy days at Aston Martin, which is forging ahead with an aggressive new-product push designed to satisfy investors and, the management team hopes, boost the company's share price after a relatively tepid debut on the stock market last xx.
For Chief Marketing Officer Simon Sproule, the focus is not purely on product but on widening Aston's reach - using everything from movie tie-ins to social media platforms to extend the brand's luxury sports car ethos and bring in new demographics of customer, including female buyers. The forthcoming DBX, Aston's first SUV, should be a big help to him.
8. Andy Cowell
Managing Director, Mercedes-AMG High-Performance Powertrains
Formula One teams usually view big rule changes as an unwelcome challenge - a bid to shake up the status quo. So it's remarkable that even after a winter of new regulations, Lewis Hamilton's Mercedes team look even more dominant than they did in 2018. And a big part of that success has to be down to Andy Cowell's operation in Brixworth, which produces the powertrains for Hamilton and team-mate Valtteri Bottas.
Merc-AMG High-Performance Powertrains isn't limited to track applications, though; the team has an open line of communication through to AMG itself. So in a way, Cowell's operation is influencing the next wave of ultra-fast Mercs - everything from the next-gen A 45 hot hatch through to the ONE hypercar.
7. Stuart Rowley 
Vice President and President, Ford of Europe
Ford has gone through a few management reshuffles over the past 12 months and the most recent one in April handed a fresh load of responsibility to Stuart Rowley.
Partnership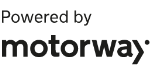 Need to sell your car?
Find your best offer from over 5,000+ dealers. It's that easy.
Rowley had been Ford's Chief Operating Officer in the United States, helping the division there to deliver profits in its home market. But the company badly needs to focus on making money in other regions - including Europe, where Rowley has now been made President.
Born in Derby, Rowley joined Ford in 1990 as a financial analyst at Ford of Britain. Now he finds himself in control of day-to-day operations in Europe - which has been a loss-making blot on the Ford balance sheet in recent years. He's tasked with implementing an aggressive cost-cutting turnaround plan, and he reports directly into Joe Hinrichs, Ford's overall President.
Rowley's biggest challenge will be aligning Ford's European plans with those of the parent company - and delivering more profitable models than the company's two current big-sellers over here, the Fiesta and Focus.
6. Phil Popham
Chief Executive Officer, Lotus
Phil Popham was hovering the middle of our Brit List top 10 back in 2014, only to leave his job as director of global operations at Land Rover and join Sunseeker Powerboats instead. Now he's returned, and in a significant role as head of Lotus.
The British sports car brand has endured tough times over its 71-year history, but its prospects are perhaps brighter than ever, thanks to new ownership and huge backing from Chinese firm Geely.
Popham is a good choice at the helm, with plenty of experience at driving out new product. This should come in handy as Lotus wheels out its Type 130 electric hypercar, and brings a further hybrid sports car to market within the next 18 months.
5. Adrian Hallmark
Chief Executive Officer, Bentley
Adrian Hallmark is about 18 months into the top job at Bentley, having joined the Crewe manufacturer from Jaguar Land Rover in February 2018. His first year in the chair was a tough one, as the VW Group's British luxury offshoot posted a drop in sales and a loss on the balance sheet.
Still, Hallmark showed characteristic blunt honest by admitting that much of this could be attributed to the switch to WLTP fuel efficiency testing, adding that Bentley had "not been quick enough to book capacity or prioritise our derivatives within some of the Group processes".
Volatility in the Chinese market was another factor, mind you, and this situation is likely to pose further difficulties for Hallmark and his management team in the months and years ahead.
For now, the biggest challenge could be delivering electrification to what is generally a well-heeled client base not used to compromises on charging infrastructure.
4. Mike Flewitt
Chief Executive Officer, McLaren Automotive
Global car markets may be in turmoil, but that didn't stop McLaren Automotive from increasing its sales (for the eighth consecutive year) in 2018. The Woking brand's results - a 43.9 per cent increase over 2017 - were a triumph for all of the staff at its Woking HQ, not least CEO Mike Flewitt.
Flewitt has done well to cultivate relationships with McLaren's high-end customers, persuading some of them to sign up for more exclusive editions or even the limited-edition Speedtail before they've even seen a sketch of the vehicle.
Now the firm has eyes on a wider market with its new GT - a softer-edged sports cruiser that could help to push McLaren's numbers beyond the 5,000 mark before too long.
3. Nick Rogers
Executive Director, Product Engineering, Jaguar Land Rover
There's no coincidence in the fact that when Land Rover elected to release some official 'spy photos' of its forthcoming Defender, the man behind the wheel in the images was Nick Rogers. Because the Oxford-born engineering chief is at the heart of everything that the SUV brand and its sister firm Jaguar release.
Rogers has had a busy 12 months, with the launch of a heavily revamped XE and two key second-generation models at Land Rover: the Evoque and Discovery Sport. We'll soon see plug-in hybrid versions of those last two vehicles, too.
But the biggest launch should come this autumn, when the camouflage finally comes off the Defender and enthusiasts get to find out how it copes off road.
2. Steven Armstrong
Chairman, Ford of Europe
Nobody could say things are easy at Ford of Europe at present, but the global management still clearly believes in Steven Armstrong, because it promoted the Briton from President to Chairman in April.
Armstrong has a quarter-century of experience in the car industry behind him, with spells at Jaguar and Volvo as well as a wide variety of roles at Ford itself, including a period in charge of the company's South American operations and some time as Chief Operating Officer at the Getrag transmissions division..
In his new role he'll work closely with Stuart Rowley to deliver Ford's transformation project in Europe - cutting costs and increasing efficiencies where possible, as well as delivering badly overdue products like the Puma small SUV - but also liaise with governments on legislation that's likely to cover everything from emissions-free zones to autonomous vehicle testing.
He reports directly into Joe Hinrichs, Ford's overall President for Automotive. That relationship could be key as Armstrong feeds back how the European markets' needs differ from those in Ford's home territory. His ability to do that could affect not only his own prospects, but also those of Ford of Europe as a whole.
1. Richard Palmer
Chief Financial Officer, Fiat-Chrysler Automobiles
This year's Brit List winner is the man at the heart of one of 2019's biggest stories - Fiat Chrysler's shock bid to merge with Renault - and yet Richard Palmer may well be the biggest British name in the car industry you've never heard of. 
Auto Express caught up with FCA's West Country-born Chief Financial Officer to find out more about the man, his journey and his tips for the top. "Most of my childhood revolved around rugby, cricket, anything else that involved a ball," Palmer tells us. "I went to a comprehensive school in Keynsham [between Bath and Bristol] and really enjoyed it. 
"And when I finished school I went to Warwick University and studied microbiology and biotechnology. But after three years I decided that a white coat in a lab wasn't my look.
"I took up the challenge of joining an accounting firm because I thought that was a good way of converting myself into somebody who eventually could become business literate. So I joined Price Waterhouse in London.
"I did that for three years and when I qualified, I went to Turin through Price Waterhouse – and that was my first experience of Fiat, because I was on a number of accounts for Fiat."
Palmer describes himself as an Italophile who now divides his time between his home in south-west London, Fiat's Turin base and travel to the US, China and Brazil.
After Price Waterhouse, he worked for United Technologies and General Electric before getting a call from Fiat in 2003. "Within Fiat, I worked in Comau, Iveco and Fiat Auto. Then I worked in Chrysler and then I became the group CFO," he says.
Palmer has played a pivotal role in FCA's turnaround - so what's the secret? "I think the key is a decisive management team," he says. "The worst thing is indecision – you don't have time.
"Another key part was to take some very fast decisions on the product side, taking some risks. When you're in a turnaround situation, you really have to do them a lot quicker. And we probably did things twice as fast as a typical car company would have at the time."
It's paid off handsomely, with financial analysts heaping praise on FCA's figures and Palmer's role in the turnaround, alongside Brit List Hall of Famer and FCA CEO Mike Manley.
Palmer is clearly excited for the future of FCA and its brands, and about the car industry in general - especially for people looking to build their careers. So what advice would he pass on to those looking to forge a career in the car business? 
"The most important skill you have in any given field is people skills.," he says. "You have to have fair values around how you interact with people, how you interact with institutions, how people have responsibilities. That's the most critical skill, because people need to trust you, otherwise you're not going to be successful long term.
"Then I think work ethic; energy is key. And you have to develop a skillset. It's very individual and personal, but you can't be the smartest person in the room on everything – you need to have a skillset you bring to the table."
Palmer's own skillset is going to be no less important to FCA in the coming years – and that makes him the key Brit in the global car industry right now.
Click through to the next page for this year's top 50, who they are and what they do…