"Louise Ellman is the great ally drivers have in Parliament"
Fed up of dealing with the DfT, Mike Rutherford's been in touch with Louise Ellman, Chair of the Transport Select Committee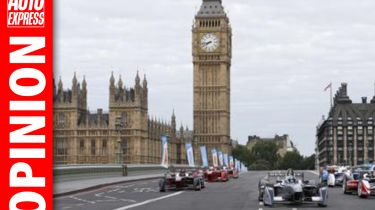 Several of our leading politicians disgraced their sorry selves in recent weeks. Lies and lethargy are in: loyalty and leading by example are out.
But let's be positive and focus on one political heavyweight who's consistently demonstrated that she cares about motorists - while not favouring the lazy Department for Transport (DfT) and greedy or dishonest corporate giants.
She's an unlikely figure is Louise Ellman, 70, Chair of the House of Commons Transport Select Committee and the greatest ally car drivers have at Westminster.
• Volkswagen diesel scandal: latest news
Here's a lady who has torn into and helped change the deeply flawed car insurance industry. She knows and understands residual values and vehicle depreciation (the most expensive thing motorists pay for) and talks about them in Parliament.
As for Volkswagen's ongoing diesel debacle, she says the firm is guilty of 'deceiving regulators and its own customers'. Ouch!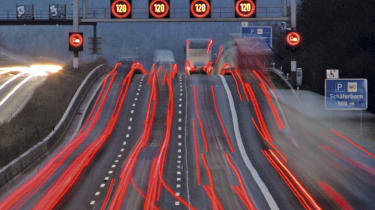 Within hours of the cornonation of Theresa May as Prime Minister, Ellman accused our ruling Government of being 'too slow', of 'lacking will' and 'failing' to help cheated motoring consumers. The DfT has got it plain 'wrong' when it turns hard shoulders into driving lanes, and the rollout of this controversial system must stop, she demands. Good on you, girl.
• Plans to turn allow driving on hard shoulders slammed
The massively subsidised rail industry should also be investigated by Ellman as services deteriorate, fares continue to go through the roof and the train becomes more implausible than ever as an alternative to the motor car. I'm in contact with her regarding several railway rip-offs and scams, including the one I was subjected to on the hottest day of 2016 when charged £200-plus for off-peak cattle-class tickets from London-Cheltenham-London. No, of course the air-con wasn't working aboard my rancid and hopelessly late First Great Western trains.
I suggest that if you have other transport gripes that need airing, go direct to Louise Ellman c/o the House of Commons. You might also like to drop former PM, David Cameron, a farewell card. The one I'm sending will ask why, after personally assuring me in 2010 that he'd be a 'friend of the motorist', he did nothing remotely motorist-friendly during the following six years. Who'd have thought it, eh - a ruling politician making a promise he couldn't be bothered to keep?
Do you agree with Mike? Let us know in the comments below...