VW emissions scandal: VW installed 'defeat devices' in thousands of cars, High Court finds
The UK's High Court has ruled that VW installed devices to cheat emissions tests in thousands of its cars
Volkswagen Group installed "defeat devices" in thousands of its diesel-powered cars to cheat emissions tests, the UK's High Court has ruled.
The judgement is the latest development in the Dieselgate scandal, and is the result of legal action taken by 90,000 VW, Audi, Skoda and SEAT owners in the UK. Their lawyers have accused VW of having "cheated" European emissions standards.
Delivering the High Court's judgement, Mr Justice Waksman said "the software function in issue in this case is indeed a defeat device", reports PA Media. He added that "a software function which enables a vehicle to pass the test because it operates the vehicle in a way which is bound to pass the test and in which it does not operate on the road is a fundamental subversion of the test and the objective behind it".
Legal firm Slater and Gordon led the group litigation, representing some 70,000 claimants. Its head of group litigation, Gareth Pope, described the result as a "damning judgement", confirming "what our clients have known for a long time, but which VW has refused to accept".
In a statement, VW said: "While Volkswagen is disappointed that the outcome was not in our favour, the judgment relates only to preliminary issues. To be clear, today's decision does not determine liability or any issues of causation or loss for any of the causes of action claimed. These remain to be determined by the Court as the case continues.
"Volkswagen remains confident in our case that we are not liable to the claimants as alleged and the claimants did not suffer any loss. We will continue to defend our position robustly. Nothing in this decision today changes this. We look forward to making progress with defending the remainder of the case.
"Volkswagen is considering carefully the grounds on which it may seek to appeal today's decision."
First German dieselgate compensation lawsuit begins
The UK's High Court judgement comes after Germany's first mass lawsuit in relation to the Dieselgate scandal was launched last year, with 450,000 Volkswagen owners seeking compensation for being misled over emissions data when they bought their cars.
The scandal has already cost VW around €30 billion (£26.6 billion), with class action claims having been made in Australia and the US, but this is the first time German customers have been able to make a claim following a change in the law last year.
The trial is being held at Braunschweig Higher Regional Court, which is about 20 miles from VW's head office in Wolfsburg, and is expected to last for a number of years. Its purpose is to settle points of law, after which the claimants may be able to follow up by filing claims for compensation, depending on what is decided in court.
In the US, Volkswagen has already agreed to buy back 500,000 cars and pay out around $25 billion (£20 billion), while in Australia, the manufacturer is compensating owners with A$1,400 each, adding up to a total of A$127 million (£70 million).
It follows the news of three current and former VW executives being charged with market manipulation in relation to Dieselgate.
Partnership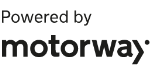 Need to sell your car?
Find your best offer from over 5,000+ dealers. It's that easy.
German prosecutors allege that chief executive Herbert Diess, chairman Hans Dieter Pötsch and ex-boss Martin Winterkorn failed to inform investors early enough about any financial fallout.
What is Dieselgate?
In 2015, it was revealed that VW had been using defeat devices on its diesel engines, causing them to only activate their emissions controls during laboratory testing. The result was these cars emitted up to 40 times more NOx in real-world driving than they did under test conditions.
Although it had brushed off any discrepancies of this sort as technical glitches before 2015, VW was forced to come clean after hard evidence of defeat devices came to light. What happened in the following months and years was not just a shake-up of VW, but of the entire global automotive industry – not least among which is the introduction of the new Worldwide harmonised Light vehicle Testing Protocol (WLTP) - a new testing procedure for car fuel economy and emissions.
• Car recalls: everything you need to know
VW emissions scandal timeline: how 'dieselgate' happened
VW emissions crisis: your key questions answered
What is a defeat device?
The software, found by US Environmental Protection Agency (EPA) detects when the vehicle is undergoing emissions tests and activates full emissions control measures to produce results far better than those achieved in real-world driving. 
The net result is that cars pass strict US emissions limits under laboratory conditions, but when unplugged from the testing rigs, the EPA states that the diesel engines emit nitrogen oxides (NOx) up to 40 times the legal limit. The limits for NOx emissions in Europe are less stringent than the EPA's standards.
• Exclusive: car makers 'can't meet' Euro6 emissions targets
What cars and engines were affected?
Around 11 million diesel cars with EA 189 1.2, 1.6 and 2.0-litre pre-Euro 6 diesel engines have been identified by Volkswagen as containing the 'defeat device' software. These include:
The VW Group has said that the following quantities of UK vehicles are set for a recall... 
VW passenger cars - 508,276
Audi - 393,450
SEAT - 76,773
Skoda - 131,569
VW commercial vehicles - 79,838
Total VW Group cars set for UK recall: 1,189,906
What did the recall involve?
2.0-litre and 1.2-litre diesels will receive a software tweak, while vehicles with a 1.6-litre diesel will need to be fitted with a 'flow transformer' device to help the engine's computer calculate the right amount of fuel and air being combusted.
This means around 400,000 UK cars will require mechanical changes - but VW says they should take less than an hour to make at dealerships. The software update for 2.0 and 1.2 engines will take around half an hour."
What should I do if I own an affected car?
The VW scandal shouldn't affect your every day driving; the software only alters the car's behaviour when it detects that an emissions test is being carried out. However, VW and the other affected brands have issued recalls in the UK and you will be contacted if your car involved. 
You can check at the websites below if you car is affected. All you need is your car's VIN number which should be located at the bottom corner of the windscreen on the driver's side or in the car's service book.
Will I get compensation?
VW has confirmed there will be no compensation for UK owners with cars affected by the emissions scandal. This is based on the fact that the fixes designed by VW are said to have no impact on the car's performance or economy and no EU laws have been broken. At this stage, VW residual values also appear to be unaffected by the scandal.
• How to test cars for real world emissions figures
In certain cases a "support package" may be made available to customers in the form of a goodwill gesture – for example if an owner living in a remote area faces a lengthy journey to get the necessary remedial work done on their car.
Will I pay a higher vehicle tax rate?
No. The Department for Transport (DfT) has announced that UK taxpayers will not incur higher vehicle excise duty (VED) if their existing vehicles are found fitted with the defeat device software. Volkswagen UK has also said it will pay for any extra tax owners might incur if their vehicles are found to pollute more.
What do you think VW should do to remedy this situation? Tell us in the comments below...