Car recalls explained: what should you do if you get one?
Car recalls are rarely out of the news; our exclusive interview with the DVSA explains everything you need to know about them
Car recalls are undoubtedly a big deal for driver safety. BMW recalled 268,000 diesel engined cars in the UK over a potential fire risk, Toyota issued two actions in 2022 for its all-electric bZ4X regarding faulty curtain airbags and wheel hub bolts, affecting over 1,100 cars, while Volkswagen and SEAT recalled the Polo, Arona and Ibiza respectively over a malfunctioning rear seatbelt buckle. Recalls, small and large, significant and less so are happening all the time.
While recalls are relatively common occurrences for manufacturers, owners who receive a recall letter through the door telling them their vehicle has a potential defect may have concerns and questions. What should you do when you receive such a letter? How does a manufacturer decide to issue a recall? And can car makers be forced to issue a recall for known faults?
To answer these questions, we spoke exclusively to the Driver and Vehicle Standards Agency (DVSA) – the Government organisation tasked with managing and monitoring recall actions. And Neil Barlow, the DVSA's head of vehicle engineering, was more than happy to share his expertise with Auto Express readers.
What are the different types of recall?
"The 'top level' of recall is known as a Stop Drive Recall," Neil explained. "This is where affected vehicles should not be driven; these are very rare, and are akin to aircraft being grounded."
Next comes a Safety Recall: "This is the main recall the DVSA deals with," added Barlow, "where a vehicle or component is deemed by our engineers, usually along with the manufacturers' engineers, to present some safety risks."
Drivers can continue to use cars affected by a Safety Recall while waiting for the issue to be fixed – "Unless informed otherwise," Barlow explained. The DVSA is also sometimes involved in 'non-code actions' and 'service campaigns', where it will assist manufacturers in contacting owners regarding defects that do not present a serious safety risk.
How does a car recall come about in the first place?
"In the majority of cases, the DVSA hears about problems or potential problems from the manufacturers," said Barlow. Drivers tend to approach dealers in the first instance of discovering a fault, but Barlow explained drivers can also report issues directly to the DVSA online.
The agency has eight dedicated engineers overseeing recalls, with a further 350 examiners on hand to support with inspections. Once a fault has been identified, these engineers discuss potential fixes with makers, while staff can also inspect and assess recall-related repairs.
Car brands are legally obliged to inform the DVSA if they identify safety-related problems, and a recall is issued if the fault is likely to affect the "safe operation" of the car or "may pose a significant risk to the driver, occupants and others".
What if the DVSA considers that a car should be recalled, but a manufacturer is unwilling to issue a notice? This has previously been a contentious subject for the organisation, but it recently took legal advice that confirmed it could force auto makers to issue an action.
"It's worth saying that we haven't got to this position here in Great Britain," Barlow pointed out, adding: "We do have powers should a manufacturer choose not to act responsibly." These include bringing a prosecution, or even placing a 'suspension notice' on affected vehicles to prevent them from being sold.
What should owners do if they receive a letter telling them their car has been recalled?
"They should contact the dealer/manufacturer as directed to in the letter," Barlow told us. He added, however, that both the DVSA and makers face a challenge when people don't respond to letters "even though they've been sent by recorded post".
Partnership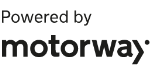 Need to sell your car?
Find your best offer from over 5,000+ dealers. It's that easy.
And while owners may have to pay for remedial work related to 'non-code actions', Barlow confirmed that drivers should not have to pay for remedial work done under a safety recall.
Has my car been recalled?
Manufacturers can only do so much to remind and inform drivers to have recall work done, and finding owners can become tricky once a car has changed hands - especially with older models. When a fault is found, a manufacturer must notify the DVSA of a recall and proceed accordingly. That includes writing to every registered keeper of the vehicle and notifying them of the defect, spelling out the fix required, the consequences if the problem isn't remedied and how the owner should proceed.
It will then usually be as simple as contacting your local franchised dealer and arranging a free repair (or replacement parts), which is imperative because ignoring a safety recall could invalidate your insurance, not to mention putting yourself and other motorists at risk.
If you have not received a letter notifying you of a recall on your car, you can check online whether your vehicle is affected by an outstanding action by using the MoT history tool.
Will a safety recall affect the value of my car?
Recalls are a common occurrence and in most cases, a safety recall should have very little impact on the price you can get for your car. Isolated cases relating to major reliability issues may affect prices, however not having a recall rectified is more likely to have an impact on a car's value.
Frequently Asked Questions
If you have received a letter informing you that your car has been recalled, you should contact the franchise dealer or manufacturer as directed in the letter to arrange a repair.
Let us know below if you have been affected by any vehicle recalls recently...